ASI Launching Oracle-Powered Tech Platform
Wednesday July 13, 2011 | Filed under: Industry Initiatives, News About ASI
ASI is in the midst of a very exciting technology launch, and I'd like to share some preliminary information – with much more to come as we prepare for the official fourth-quarter rollout.
Following a decades-long tradition of providing business tools that help distributors, suppliers and decorators grow sales and manage profitability, ASI teamed up with tech giant Oracle to build an industry-specific technology platform. The next-generation sales-boosting tools will include cloud capabilities and software services tailored for the industry – and your business.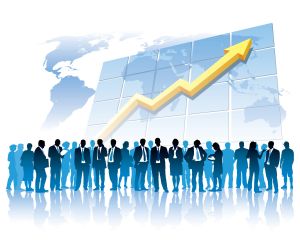 Knowing how integral relationship-building is to this industry, we designed this platform to fundamentally change the way suppliers and distributors communicate, collaborate and nurture those relationships. And it comes at a perfect time – when the industry is shifting from cost-cutting to all-important revenue-building.
The new offering will include comprehensive product sourcing powered by ESP, order management, reporting and business analysis and other functions.
The R&D for this project took more than a year and represents a multimillion-dollar investment by ASI. From the beginning, we concentrated as much on safety and security as we did on the technology itself, and we have every confidence in Oracle, a worldwide database and software innovator with over 30 years experience and more than 370,000 customers – including 100 of the Fortune 100.
In addition to the new Oracle-powered implementation, ASI initially invested $1 million to increase protection of data driving the industry and continues with annual investments of $500,000. There isn't a single company in the industry spending more on product development and data integrity and security than ASI, and that long-standing commitment is something I and the Norman Cohn family are proud to have as our hallmark.
ASI expects to announce general rollout plans in September, with initial availability anticipated for the fourth quarter. 
We can't wait to make this safe, high-quality product a part of every member's business. For more information, distributors may contact Dan O'Halloran, executive vice president of distributor services, at dan.ohalloran@asicentral.com or 215-953-3070; and suppliers may contact Rich Fairfield, publisher and executive vice president at rfairfield@asicentral.com or 215-953-3627.
In the meantime, if you have any suggestions, ideas or comments, post a comment or e-mail me here. Stay tuned!