Applause! Applause!
Thursday November 3, 2011 | Filed under: Media Coverage, News About ASI
One of the first things I ever won was an award for a school science fair project.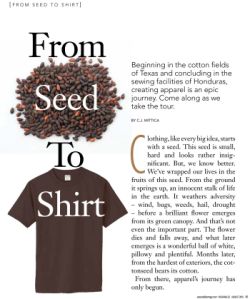 To this day I can remember the pride I felt. But I doubt it even comes close to the feelings experienced this week by our publisher, Rich Fairfield, and editor-in-chief, Melinda Ligos, whose magazines just won five more national awards.
All told, Folio: presented ASI with two gold, one silver and two bronze awards for editorial and design excellence, capping a record-setting year for the editorial staff. In 2011 alone, ASI magazines won an astonishing 26 national awards.
Folio's awards are considered the most inclusive and sought-after recognition in the industry, drawing more than 2,000 entries annually from magazines as impressive as Bloomberg Businessweek and Entrepreneur.
Personally, I think ASI's magazines consistently come out on top because they provide a service to readers, complete with ace reporting on vital industry issues and dazzling photo spreads.
To check out the award winners yourself, just click on the links in the list below: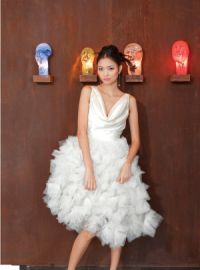 Wearables: Gold award for Best Feature Article, "From Seed to Shirt." Bronze award for Best Single Issue, September 2010.
Counselor: Bronze award for Best Feature Article, "State of the Industry."
Stitches: Silver award for Best Feature Article, "Behind Bars." Gold award for Best Use of Photography for "Age of Ornamentation" article.
As top-notch as it is, the editorial department might have to make room for another byline – from our very own Rich Fairfield, who was published this week in none other than the venerable New York Times.
Rich wrote a very funny story for the Times' "Frequent Flier" column about the trials and tribulations of logging more than a million miles in the friendly skies. Anyone who travels for business will relate to Rich's first-person account. To read it, click here.
Let me know the last good story you've read by posting a comment or e-mailing me here. I'm also on Twitter, LinkedIn and YouTube.