All's Fair in Love and Promo Products
Thursday February 10, 2011 | Filed under: Members, News About ASI, Using Ad Specialties
No matter how you celebrate "love and affection between intimate companions" –  the official Wikipedia definition of Valentine's Day – you might get some fresh ideas after browsing our annual top 10 list of sexiest products.
There is really no end to creativity when it comes to romance – and promo products. Consider the chocolate lip balm, feathered bikini top and edible bubble bath on our list and think about ways clients could use them in special, themed promotions.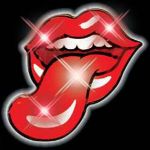 For a YouTube video featuring a demo of some of the products, click here. For photos and info, click here.
 Whether your intimate companion is a special spouse or a beloved calico cat, I hope you enjoy this year's list:
Chocolate Lip Balm from Custom HBC (asi/47934). Flavored SPF-15 lip balm has hempseed oil, beeswax and other natural oils for smooth application. Great for any party promotion.
Little Black Book of Sex Secrets from Peter Pauper Press Inc. (asi/77802). The 160-page book by Dee Flower offers naughty tips and celebrity secrets.
Edible Bubble Bath from Z Marketing Group (asi/98900). Makes for a fun, romantic intimacy kit and is perfect for giveaways.
Thigh-High Socks from American Apparel (asi/35297). Triple-striped, soft-knit and 26" long.
Feathered Bikini Top from Beistle (asi/39540). Adjustable Mardi Gras feathered bikini top.
Tongue and Lips Pin from Alight Promotional Products (asi/34194). Get your message across with this magnetic, flashing pin.
Boy Briefs from Cafe Press (asi/43167) are inspired by the classic men's briefs but made for style-conscious women.
Sexy Necklace from OTC/Lauren-Spencer Inc. (asi/74778) displays the word "sexy."
Condoms from Stop N Go (asi/57655) come in standard foil packaging with discreet matchbook-style packaging.
Bobblehead from Bobble Head Me (asi/41555) comes with dark hair and a purple bikini. Custom dolls are 100% handmade by professional sculptors.
Let me know how you celebrate the special day by posting a comment or emailing me here. I'm also on Twitter, LinkedIn and YouTube.