A Hot Time in Texas
Wednesday February 16, 2011 | Filed under: ASI Shows, Education, News About ASI
The ASI show in Dallas opened Wednesday with a bustling Education Day featuring six dynamic new speakers and a slew of sessions – all of which qualify toward the Advertising Specialty Institute Certification Program.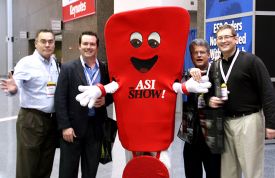 We're hosting a "Build Your Industry Contacts" networking reception and Thursday we start two days of exhibiting – including nearly 120 suppliers that did not exhibit at Dallas last year.
There are tons of wild and crazy new products – from the wacky and weird to the super cool and high-tech. I'll showcase some of them in upcoming Tim's Takes videos.
Thursday night, we return to what's always a hootin' hollarin' good time at the Ultimate Texas Bash at Eddie Deen's Ranch. Friday, a sold-out crowd will enjoy a morning keynote by former first lady Laura Bush, who's also addressing a lunchtime crowd at our second annual ASI Women's Summit.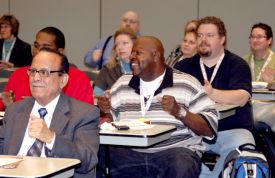 I can't wait to hear what she has to say about her days in the White House and especially her advocacy work on behalf of women's rights in Afghanistan and women's health.
Stay tuned for updates all this week. On with the show!
If you're in Dallas, tell me about your experiences by posting a comment or emailing me here. I'm also on Twitter, LinkedIn and YouTube.