'Tis the Season to Shop, Spend and Send
Wednesday November 24, 2010 | Filed under: Industry Initiatives, Members, News About ASI, Research, Using Ad Specialties
Whether you shop on Black Friday or Cyber Monday, give or receive, we're hoping a business gift-giving tip sheet and the results from a recent survey on corporate spending will ring your bells.
Nearly every company carefully considers what to give and how much to spend when it comes to gifts for employees and clients. According to a recent survey from ASI's Successful Promotions magazine, this year gift cards trump cash for year-end employee gifts and bonuses, and food and drink win out for clients and customers.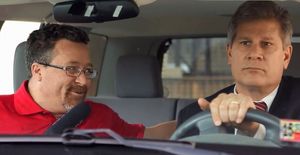 For complete survey results, click here. To read our press release, click here.
As always, there's no limit on creativity when it comes to passing along your company name and logo. According to a recent feature on ASI's popular "The Joe Show" video, this year's hottest corporate thank-you gift ideas include:
Food gift basket, from Gift Program.com (asi/56816)
Wine gift basket, from California Delicious (asi/43464)
Clock, from PFI Marketing Group (asi/75607)
Love Rocks, from Love Rocks Inc. (asi/68029)
Walking stick, from Atteff International Inc. (asi/37455)
Cap, from Philadelphia Rapid Transit (asi/77945)
Bath robe, from Terry Town (asi/90913)
Kindle cover, from Icon Leather Gifts (asi/62123)
iPod cover, from Sumdex Inc. (asi/83141)
Pocket watch, from Indigo (asi/62560)
 To see a product demonstration, click here.

 And while food remains a perennial hit, since it can be enjoyed and shared by the whole office or department, there's no denying the increasing popularity of accessories for high-tech items and techno gifts, like charging docks with a four-port hub or a wireless USB laser pointer. Companies that want to be seen as socially responsible will send eco-friendly products made of bamboo or from recycled material.

 Still deciding what to give? Here are some tips that might help:
 If you put your logo on a corporate gift, make it subtle, or put your logo on an accompanying note card. Recipients will still remember who they received it from.
Nobody throws away a personalized item (one with their name on it; get the spelling right).
Order logoed/personalized products early (like now) so there's time to craft, ship and distribute.
Consider gifts that give back: for each gift sent, for example, a percentage is given to a local charity.
Work with an established, reliable, knowledgeable distributor, such as an ASI member. They have access to thousands of products with unique twists that the average buyer might not think or know about.
Know your audience and ask questions: Focus on your firm's unique brand or style.
Make sure the gift is useable and/or high-quality. If you wouldn't want it, neither will they. Consider noise-canceling headphones or a desk fountain that instantly provides a soothing environment.
 Let me know what your company is sending by posting a comment or emailing me here. I'm also on Twitter, LinkedIn and YouTube.