The Secret to Success: Do What You Love
Wednesday March 17, 2010 | Filed under: Community, Members, News About ASI
In a recent radio interview, I was asked about my early goals and how they helped me realize my dreams.  In short, I live by a pretty simple guiding rule:  do what you love.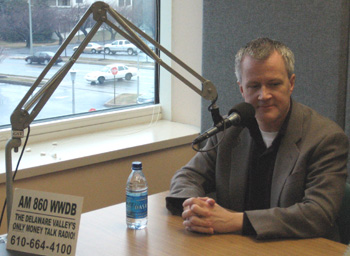 I grew up marveling at the Clark Kents of my day.  Knowing I'd never be Superman, I did the next best thing - started a neighborhood newspaper, which I wrote on a typewriter and sold for a nickel each.  Right off the bat, I combined a passion for journalism with an entrepreneurial zeal.
As I told radio show host Herb Cohen, my family was on food stamps when I was young.  But, that never stopped me from pursuing ambitious goals.  
After college, I left the great Midwest for New York City, starting out as a national copyreader for Dow Jones News Service - and ending up president and chief executive of Dow Jones Reuters Business Interactive.  Under my management, Dow Jones was one of the first companies to provide business information to corporate desktops over the Internet.
Today, I head a company that's equally ambitious and forward-thinking.  Here at ASI, digital products now make up 70% of our service lineup, up from 20% just a few short years ago.  Our emphasis on cutting-edge technology - and an investment in the people who drive that technology - sets ASI apart and keeps us finely attuned to business today and the future.
In a real sense, I'm still following the same dream I had as a kid:  doing what I love.
You can hear what I had to say about our industry during the Executive Leaders Radio interview, a weekly roundtable with executives and CEOs, live this Friday from 8-9 a.m., on WWDB Radio. 
Just click here to listen to the live stream of the show during that hour.    
Let me know your secrets to success by posting a comment or emailing me here.  I'm also on Twitter, LinkedIn and YouTube.