The Power Within, California-style: Videos from ASI Show San Diego
Monday March 1, 2010 | Filed under: ASI Shows, News About ASI
This morning I took a cue from Tony Robbins and asked myself one important question: What will I focus on today to accomplish my goals?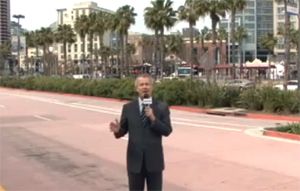 Tony brought a packed house to its feet at ASI Show San Diego during his 2-hour motivational talk, which centered on what we ask of ourselves and how we look inside to find the answers.  Tony also turned us on to the "Emotion from Motion" theory, which explores the power of movement. Change your physiology and change your level of performance. It's that simple.
For more on Tony Robbins, click here to watch my Tim's Take video from San Diego.
Tony's keynote was the perfect way to open the final day of our San Diego show. The pumped-up crowd flowed onto the show floor, where thousands of distributors converged over three days - exceeding expectations and setting the bar for our return to California next May.
Click here for my San Diego wrap-up.
And don't forget to register at www.asishow.com for our next two shows in New York May 4-6 and Chicago July 13-15.
Let me know what question you asked yourself today by posting a comment or emailing me here.  I'm also on Twitter, LinkedIn and YouTube.