Super Bowl Means Super Sales
Monday February 1, 2010 | Filed under: Industry Initiatives, Research, Using Ad Specialties
For many Americans, Super Bowl Sunday is a day of ritual strictly observed in the Church of Sport. Everything - from the cold brew and hot wings to the commercials and halftime show - is integral to a decades-long tradition. Including the all-important game winning tee shirts.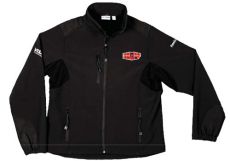 This year, when you're getting ready to end your long Super Bowl day, think about companies like Pony Xpress Printing and Dunbrooke Apparel just starting theirs. They'll hustle all night to make sure tens of thousands of tee shirts and jackets will be online or on store shelves for fans to snap up after the big game.  
Jeff Henderson, executive VP of Pony Xpress Printing (asi/297068), an officially licensed provider of Super Bowl XLIV apparel, says it's all hands on deck with more than 50 staffers working split shifts to make strict overnight delivery deadlines.
Dunbrooke COO Matt Gray says his company's popular Super Bowl jackets are decorated on-demand and shipped within 72 hours directly to the fan, thanks to 12-hour nightshift crews that start work as soon as the final whistle blows.
These powerhouse promotional items have a long shelf life, too, with companies ordering them throughout the season as employee gifts and client giveaways. For more details, read our press release by clicking here.
Let me know which team your money's on by posting a comment or emailing me here.  I'm also on Twitter, LinkedIn and YouTube.