Sprint Your Way to Savings
Friday June 25, 2010 | Filed under: Guest Blog, Member Benefits
Are your clients, family, friends and colleagues contacting you more frequently on your cell phone or by text message? Landlines, what are those?
I recently spent a few days in New York visiting family (yes, I'm a native New Yorker transplanted to Pennsylvania). At dinner one night, I was amazed at the number of people either talking on their cell phone or feverishly texting – something I try to avoid. Seems those of us who are "hooked" never turn our phones off because we're afraid we'll miss something.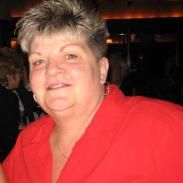 With cell phones and wireless technology being a major mode of professional and personal communications, having the ability to cut monthly costs is a welcomed opportunity – an opportunity ASI members are taking advantage of through an exclusive discount program with Sprint.
I'm thrilled to tell you we recently negotiated even better discounts* that enable members, their employees and families to save even more.
 15% on select corporate liable plans
10% on select individual liable plans
No worries if you've already enrolled – your account will automatically roll over to the new enhanced rates. You won't have to lift a finger to save even more on your wireless services.

If you haven't enrolled yet, put your phone or blackberry down and click here to get started.

Please don't hesitate to email benefits@asicentral.com, with questions, comments or suggestions regarding ASI's Member Benefit programs.

– Cathy

Cathy Martino is ASI's affiliate relations manager.

*Discount does not apply to Simply Everything Plans and Mobile Broadband plans.