Sign Up Now for the ASI Women's Summit
Monday March 29, 2010 | Filed under: ASI Shows, Guest Blog, News About ASI
We've been busy, with our recent virtual trade show and the launch of the new ESP Web and ESP Orders - hopefully you were "at" the show.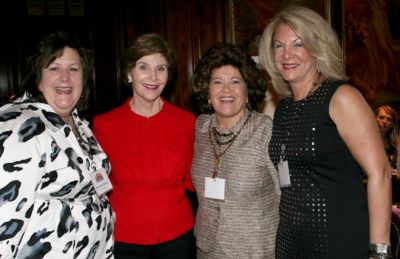 I want to let you know we've got more up our sleeves, including a new event in the works - the ASI Women's Summit.  It's happening at the Millennium Broadway Hotel in New York City, on Tuesday, May 4, during the ASI Show New York.
This exclusive action-packed afternoon will provide an environment for women to network and share ideas with women leaders, peers and executives in the advertising specialty industry.  
We'll have a networking reception with beverages and hors d'oeuvres, and a luncheon keynote by Barbara Corcoran.  Barbara parlayed a $1,000 loan into a $5 billion real estate business, and she now runs one of the most successful real estate firms in New York City. 
The lunch will be followed by coffee and dessert with promotional products industry expert, Rosalie Marcus, The Promo Biz CoachTM.  Rosalie will lead an interactive discussion about how women in our industry can leverage their strengths to build their businesses. 
There's much more, and you're sure to leave this Summit with new ideas you can immediately apply at your company in the second half of the year.
Register by this Wednesday, March 31, and the cost of the event is only $149; after that it's $249.  To register and to learn more, click here.  I look forward to seeing you in New York!
-Dana
Dana Reaume is education coordinator for ASI - reach her at dreaume@asicentral.com.