Save Thousands in Credit Card Processing Fees
Friday June 4, 2010 | Filed under: Guest Blog, Industry Initiatives, Member Benefits
Does your jaw drop to the floor each time you open your credit card statement?  One comment I often hear from members is they're getting "killed" with additional merchant account fees.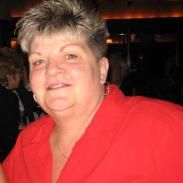 You may not know, but there are two types of merchant account rate/fee structures:
 Tiered Rate: The most common merchant account structure, where all transactions fall to one of three tiers depending on the card type and how it is presented.  These tiers are commonly referred to as "qualified," "mid-qualified" and "non-qualified." 
 Interchange Pass Through (ICP): A universal schedule of Visa & MasterCard costs (every bank/processor pays the same cost) for every different transaction card type and the various ways the transaction can be presented. 
Ours is a B2B industry and most cards used are key-in business/commercial cards.  With most merchant accounts being the "tiered" type, the majority of transactions fall to the higher non-qualified (NQ) rate, which can be as high as 4% or more, depending on the processor/provider.  Yikes!

An ICP account eliminates all of those additional mid and non-qualified fees.  However, ICP pricing is traditionally limited to large volume merchant accounts ($120,000-$250,000 in annual processing volume).  Now, this is no longer the case, thanks to a new and exclusive ASI member program.
To help members save even more, ASI affiliate Access Group has agreed to offer all ASI members interchange plus pricing, regardless of their processing volume.  You can even get a free, no obligation savings comparison to see how much you will save by switching to the ASI member program.
The comment I hear the most from members who have switched to Access Group is "Wow, I'm saving at least 30% on processing costs each month." Some bigger member companies who switched are now saving as much as $40,000 annually. 
Be sure to take a few minutes to look into this great ASI member benefit, get your savings comparison and let me know what you think.
Click here to request your free, no-obligation savings comparison to see how much you can save with the ASI member merchant account processing program.
In addition to discounts on merchant account processing, ASI members save on shipping, equipment lease lines of credit, wireless services with Sprint™, graphic and design services, and much more. Visit http://www.spotasisavings.com/ (asicentral username and password required) to learn more about how your ASI membership can save you thousands each year.
Please don't hesitate to email benefits@asicentral.com with questions, comments or suggestions regarding ASI's Member Benefit programs.
-- Cathy
Cathy Martino is ASI's affiliate relations manager.