Out With the Old, In With the New
Thursday December 30, 2010 | Filed under: Community, Members, News About ASI
The end of one year and the start of the next is a great opportunity to review your company's jeers and cheers, set future goals and determine if you want to shake things up or maintain the status quo.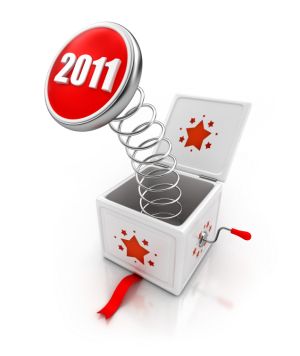 This year, for the first time ever, I sent out a "Letter from the CEO" to tens of thousands of members and prospects recapping the top 10 things ASI accomplished in 2010. We also published the letter in our magazines.
In response, I received a flood of emails. The compliments made me proud. The detractors made me doubly determined to do an even better job for our customers – rightly described by one publication as, "an unpaid army of advocates."
In today's Twitterific world, online customer opinions are as potent as New Year's Eve punch. And if you didn't learn that lesson in 2010, make it your No. 1 resolution for 2011. Social networking is so hot, people are trading texts instead of kisses as the ball drops at midnight nowadays. Talk about new age.
All in all, 2010 was a good year for the promotional products industry. During the downturn, our industry lost thousands of sales reps – and about $4 billion. But we've definitely turned a corner. Through the first nine months of 2010, the ad specialty industry expanded by 8.2%.
Full speed ahead!
We've got a terrific year ahead of us, which starts next month at our big show in Orlando January 23-25. Michael J. Fox is our keynoter, and we're also counting on participants to help us break a Guinness World Record for most people to dance the Twist with a Peppermint Twist-Off featuring chart-topper Joey Dee.
How's that for a fun start to the 2011 selling season? After that, it's smooth sailing all the way to Dallas Feb. 16-18, New York March 22-24, San Diego May 18-20 and Chicago July 19-21.
No matter how you celebrate the New Year – whether it's with champagne, spiked prune juice or a good book by the fire – I hope it's a happy one for you and yours. Let me know what you have in store for 2011 by posting a comment or emailing me here. I'm also on Twitter, LinkedIn and YouTube.