Only Creative Corporate Cultures Need Apply
Wednesday September 15, 2010 | Filed under: Community, Industry Initiatives, News About ASI
Anyone who's ever placed a "help wanted" ad knows how much is involved in finding, training and retaining quality employees – even in a tough economy. Making sure those employees enjoy coming to work every day, through good times and bad, takes real effort.
This month, 75 companies that routinely go that extra mile landed on Counselor's 2010 list of "Best Places to Work."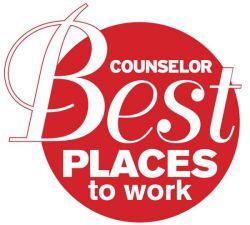 Every ad specialty company on the list provides typical health-care and financial benefits. But some turn into regular Picassos when it comes to devising creative incentive programs, like offering employees $1,000 for buying an eco-friendly car. Other companies on the list – perhaps thinking of the old adage about the stomach being the true path to the heart – court employees with tasty bennies like wine tastings and family barbecues.
Dacasso (asi/48125), a Gainesville, FL-based supplier that landed in the number-one spot, gives off such a good vibe that even computer repairmen who visit the office leave thinking, "This is a great place to work!" Dacasso sets itself apart with everything from all-company murder mysteries to a tax-advantaged profit-sharing plan that allows employees to become fully vested at three months.
To read our press release about the "Best Places to Work" list, click here. To read the cover story, which was written by Counselor Editor Andy Cohen and Staff Writer Dave Vagnoni and includes a very cool interactive map, click here.
Here at ASI, we've received the Philadelphia Business Journal's "Best Place to Work" award two years in a row. And we've been nominated by the Wall Street Journal for a "Top Small Workplaces" award. 
Employees tell us our annual employee recognition ceremony, on-site day care, ice cream socials and fiercely competitive Field Day helps set us apart. I'm proud to say our turnover is historically low. If you'd like to check out our career site, click here. We're hiring!
Let me know what creative benefits or programs your company offers by posting a comment or emailing me here. I'm also on Twitter, LinkedIn and YouTube.