MJF: Funny, Frank and Fond of Promos
Tuesday October 12, 2010 | Filed under: ASI Shows, Community, News About ASI
Tuesday, we enjoyed an unprecedented event here at ASI – an interview with actor and Parkinson's activist Michael J. Fox. Personally, it was a thrill for me to participate in the freewheeling discussion on ASI Radio – and to ask Fox a question.
We're about the same age and I unabashedly admit I'm a huge fan who saw "Back to the Future" five times when it first came out. I've followed Fox's career ever since and think his upcoming keynote at the ASI show in Orlando January 25 will be the best we've ever delivered.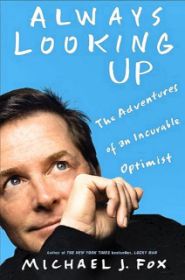 Fox was exactly what I'd expected. Frank, funny and fast. He didn't dodge a single question and barreled through the interview in his unmistakable voice. He talked about everything from overcoming challenges and his love of promotional products to the way to his wife calls him "Mr. Mayor" when they stroll the streets of New York because of all the people who recognize him.
Fox's upcoming speech is co-sponsored by Evans Mfg. (asi/52840) and Showdown Displays (asi/87188). Tuesday, Michelle Mann from Evans and John Bruellman from Showdown were among those asking questions. To listen to the archived show, click here and turn up your speakers. Feel free to Tweet the link to your friends and followers. Below are some edited excerpts from the interview:
Q: How did you react when first diagnosed?
A: Obviously, it was a shock. I was 29-30, and not thinking about Parkinson's. I thought it was something elderly people got. I originally thought I had a physiological injury and it turned out to be neurological. It took a while to sink in. Then, it was just a matter of dealing with it. But accepting it is not the same as being resigned to it. Second, it was becoming an activist.
Q: What does it take to battle the disease while becoming a force for change?
A: When you face struggle, you face the truth of it. You go moment to moment. When you do that, you don't recognize loss, you recognize opportunity.
Q: When you were acting full-time, what was your most challenging day?
A: It was a series of days, while doing "Spin City," before I'd disclosed I had Parkinson's, when I was performing in front of a live studio audience. I was twisting, grinding and shaking, waiting for my pills to take effect, thinking "Could they laugh at somebody they knew was sick?" I had to go moment to moment and think about the goal. The audience always laughed, thank god
Q:  Like so many people in business you're forced to overcome obstacles. Do you have any advice for businesspeople facing personal or professional challenges?
A: Loss is not a vacuum. With any unpleasant challenge, you have to acknowledge what's taken from you. And create a new landscape with new opportunities and challenges. You might be forced to take a different path. And it could lead to new growth.
Q:  Do you need to find your own personal happiness in order to succeed in business?
A: When you find happiness in life, you find it in business. When I was first diagnosed, I worked non-stop. A doctor said I had 10 good years left to work and I wanted to fill that up. But then I started to realize how crazy that plan was. I was in New Zealand for five months working while my family was back in New York. And I'm thinking "This is nuts." You've got to try and find balance in your life and be able to bring more to your work. Nothing I accomplish would be possible without my family.
Q: You've enjoyed a very successful career. What are you most proud of?
A: Being able to raise a family outside the business while living in New York. We get to deal with people from all walks of life, which gives my family a wider experience. That's the accomplishment I'm most proud of.
Q: My favorite role was in "An American President" when you played the assistant to the president, Michael Douglas. What's your favorite?
A: From a pure acting challenge, playing in "Rescue Me" with Denis Leary. It was so cool. I played a bitter, paraplegic guy in a wheelchair. When Denis first called me about it I said, "You do realize with my condition I can't stop moving? And you want me to play someone in a wheelchair?" I've also recently been in episodes of "The Good Wife" and "Curb Your Enthusiasm." Usually, the last thing I've done is the most fun. Now, I'm involved in fundraising for Parkinson's and moving the dial a little bit in this mission.
Q: What's your favorite promotional product?
A: I have tons. I love swag. At the foundation we have Team Fox, which is involved in fundraising drives, and we're always sending out hats and T-shirts with logos that I and my kids also wear. I'm a terrible golfer but some of the most effective advertising for me is on golf balls. Including one that said, "If found, return to Randy." It all reminds me of what we do at the foundation: It's all about getting people together, sharing ideas and goals. It's important to have something recognizable that represents you and your brand.
To register for the ASI show in Orlando January 23-25, click here. For more information on Michael J. Fox's keynote on January 25, click here.        
Let me know what you thought of the interview by posting a comment or emailing me here. I'm also on Twitter, LinkedIn and YouTube.