Get Happy with Affinity Express
Monday October 18, 2010 | Filed under: Industry Initiatives, Member Benefits, Using Ad Specialties
How many times do you wish you had an extra pair of hands to manage heavy workloads? If you're like me, extra work and projects that need to be done "yesterday" have a habit of arriving when you're already struggling to keep your head above water.
Additional orders are always welcome, but the reality is that in addition to more sales, they mean more artwork. Obtaining perfect (or even usable) artwork can be as painful as a root canal – putting even more strain on you and your design department.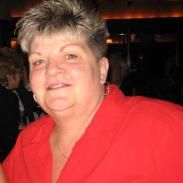 Since we're in the midst of the industry's peak season, I thought this would be a good time to let you know about a secret weapon that many leading industry companies are utilizing: outsourcing artwork to ASI affiliate Affinity Express helps businesses enhance turn times, improve product quality, save money and, more important, keep customers happy by meeting and even beating deadlines. Happy customers mean repeat orders!
Here's how they can help:
Affinity Express can produce embroidery digitizing files for almost all machines and garment types. They have over 800 designers on staff who are experts in Wilcom, Pulse, Punto and Ethos, as well as Adobe Illustrator, Adobe Photoshop, CorelDRAW and dozens of other software programs. And each digitizing order receives a  sew-out swatch so you'll know what your item will look like before you even sew a stitch.
Need vector artwork? No problem – Affinity Express can take raster images or raw input and recreate, or redraw, to provide vector artwork for any product/any size. I've seen beautiful artwork Affinity Express created from drawings on a cocktail napkin (which looked like they were done by my 6-year-old grandson). And, you can store all your artwork in a free password-protected design locker so it's at your disposal 24/7, all year round.
In addition to fast, realiable turn times, Affinity Express offers very competitive pricing. As a matter of fact, they've recently taken pricing to a new level with "Affinity Express Basic," which can save you 66% on vector artwork and 38% on embroidery digitizing.
Now that you know the secret, be sure to contact Affinity Express to help you continue to keep things flowing smoothly. Click here  or call Kelly Glass, 847-930-3205, for more information. 
– Cathy
Cathy Martino is ASI's affiliate relations manager.