Find Your Way to San Diego – 2 Videos
Thursday February 25, 2010 | Filed under: ASI Shows, Using Ad Specialties
We're here in California enjoying day two of our very first show in San Diego. More than 5,000 sunshine state distributor firms belong to the ASI network. But guess what? More than half forgo trade shows.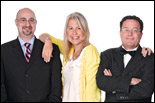 What they're missing is a prime opportunity, especially here at the San Diego Convention Center, where more than 300 exhibitors are ready and eager to do business.
ASI TV's Melinda Ligos interviewed me on the show floor on ways distributors can maximize their trade show experience. Tip of the Day: Spend quality time with suppliers and ask them for 3 best practices for selling their products to your clients.
Watch the video: click here.
I don't know about you, but when it comes to getting from point A to point B, I'm "Old School." Instead of a disembodied computer voice telling me where to go, I prefer checking a map - especially when I'm driving in a new city like San Diego.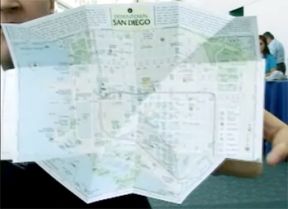 Luckily, Pop-Up Products (asi/68650) makes handy compact maps that provide a terrific visual snapshot of numerous cities across America.
Click here to see my video showing this handy map, which your clients will love and I'm relying on to find my way to tonight's networking bash at Stingaree Nightclub.
If you're at the show, let me know your favorite part so far by posting a comment or emailing me here.  I'm also on Twitter, LinkedIn and YouTube.