Discount Credit Lines for Your Equipment Needs
Monday June 21, 2010 | Filed under: Industry Initiatives, Member Benefits, Members, News About ASI
At a time when banks and credit card companies are tightening up lines of credit, ASI is smoothing the way for members to increase their cash flow while building their business through another new member benefit.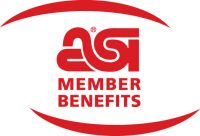 The discount program – now available through ASI affiliate InteliLease – will save members an average of $800 on every $20,000 credit line used for new or upgraded equipment. 
That means any company, large or small, new or established, can apply for a line of credit at the lowest, most competitive rates available to lease everything from computers, furniture and phone systems to copiers, software (including ASI ProfitMaker) and more.
Program features include:

Lowest rate guarantee on up to $2 million in equipment leases
Instant approval on up to $6,000
All application fees waived
New businesses welcome.
ASI extensively researched numerous equipment leasing programs before selecting InteliLease for its low rates, personalized service and ease of application.
For more information, click here to read our press release. And let me know your favorite ASI benefit by posting a comment or emailing me here.  I'm also on Twitter, LinkedIn and YouTube.