Chicago Rocks!
Thursday July 15, 2010 | Filed under: ASI Shows, Members, News About ASI
We just ended our show in Chicago and I'm delighted to share the news that we attracted 4,100 distributors, representing 1,755 firms – the most since 2007.
The number of firms represents an increase over last year of 2.5% and is the second-highest number of unique firms that have ever attended ASI Chicago.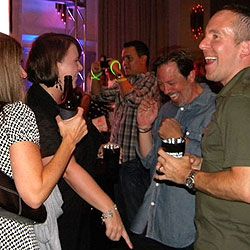 The show at the McCormick Place Convention Center featured 630 exhibitors – including 137 that didn't appear last year.
To read more, please click here for our press release.
There's good reason we love the Windy City – it delivers. The show launched the key second half of the selling season with dozens of free education sessions, informative speakers and a show floor that was busy from the opening on Day One to the final reception on Day Two.
That means distributors and suppliers are more prepared than ever to head into the crucial holiday season armed with the latest products, fresh leads and new ideas.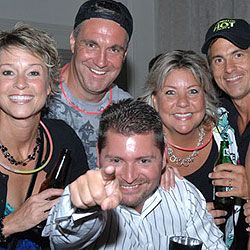 Today we featured Tom Searcy, nationally renowned author, master sales motivator, CEO and founder of Hunt Big Sales, who delivered a high-energy keynote called "Your Biggest Deal Ever," designed to help distributors land lucrative deals in highly competitive markets. The keynote was sponsored by Bullet (asi/42424).
The best part is we received awesome feedback from participants. Here's a sampling:
Danon Middleton, VP of sales for Harry & David (asi/59710), the well-known consumer brand, says the team selected ASI Chicago to make its inaugural appearance as an industry supplier.  "We've spent good, quality time with distributors," she says. "And we're excited about that."
Leanne Finney from Leed's (asi/66887): "ASI Chicago has been great. We are previewing our new holiday line at the show, and it's been fantastic. There has been a lot of interest from distributors. This has been a really good show for Leed's."
Glen Hersh from Admints & Zagabor (asi/31516): "The show's been great. A lot of traffic, a lot of high-quality people and great conversations. We're really excited."
Distributors also left Chicago in "go" mode for upcoming holiday sales.
Sadie Schlief from American Solutions for Business (asi/120075): "What a great show. We appreciate the opportunity to take advantage of great education, exhibits and stellar networking events. We all leave energized. Thank you, ASI." 
Houston Hale from HALO/Lee Wayne (asi/356000): "The ASI Show in Chicago is a good venue for all our regional people. It allows them to see products that they might not have seen since the first of the year and to find items that are fresh and new to take them through the balance of 2010."
Rachel Dawda from Promotional Products & Apparel (asi/301090): "This is my first big show and I love it. I've met with a lot of new suppliers and found some exciting products for my clients. I'm leaving ASI Chicago with lots of new ideas."
It's never too early to register for the ASI Holiday Preview Show in Las Vegas September 13-14.
Let me know if you enjoyed the show by posting a comment or emailing me here. I'm also on Twitter, LinkedIn and YouTube.