ASI Pledges $100k to Education Initiatives
Monday January 18, 2010 | Filed under: Education, Industry Initiatives, Media Coverage, News About ASI, Research, Using Ad Specialties
ASI is seriously committed to education, so it should come as no surprise we're committing a serious amount of money - $100,000 - to our latest campaign to demonstrate the value of promotional products to end-buyers.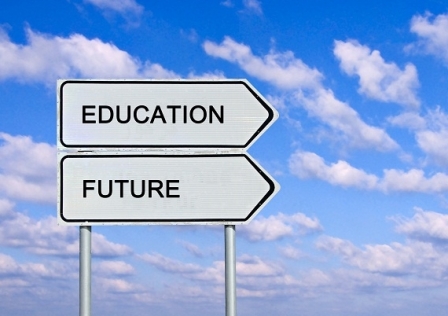 Taken together, ASI's latest broad-based education efforts will encourage buyers to increase their use of advertising specialties in their marketing plans while creating a bigger buzz about the power of promotional products in the national media.
We definitely hit the ground running.  Check out highlights of the campaign:
Media blitz.  Aggressively pitching stories to media nationwide, highlighting the reach and effectiveness of promotional items.  A recent ASI story about the dramatic increase in sales of hand sanitizers resulted in nearly 100 media mentions nationwide, including spots on CBS Money Watch, Philadelphia Business Today and Live 5 News.
ASI Show-related publicity.  Increasing pursuit of media coverage of advertising specialties among the five metro areas of the ASI Shows.  Florida State Representative Kevin Ambler and Senator Paula Dockery visited the just-completed Orlando show and the Orlando Sentinel wrote an article about it (comments accepted online) and posted ASI TV videos featuring interviews with the politicians on its blog.  Orlando's CBS station, Local 6 News, also provided a sneak-peek of the show.
Successful Promotions magazine campaign.  ASI's award-winning editorial team is sending a monthly e-newsletter to 600,000 marketers, filled with case studies and education.  A PowerPoint presentation about the positive return-on-investment (ROI) of promo products has already been featured, available to download here.  Also, a new Facebook fan page for the magazine will be launched first quarter, providing additional resources and editions of The Joe Show.
ASI Marketing Advisory Board.  This recently-formed board of business leaders is driving the industry forward by connecting with end-buyers and sharing their feedback and suggestions with the industry.
Research.  ASI Research published an advertising specialty impressions study in 2009 for distributors to send to their clients and prospects, showing them the high ROI of promotional products.  The study will be updated this year.
For more details, read the press release by clicking here.
Tell me which initiative you think will have the most impact - or what ideas you may have - by posting a comment or emailing me here.  I'm also on Twitter, LinkedIn and YouTube.