ASI Honors Best and Brightest
Thursday May 6, 2010 | Filed under: ASI Shows, News About ASI
I can't imagine a more glamorous setting than the Plaza in New York City. Last night, the historic landmark provided the perfect backdrop for our annual Counselor Awards, which honor the brightest stars in the industry.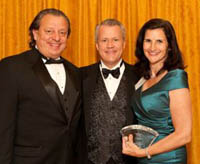 To see hot-off-the-press photos of the black-tie event, click here. To learn more about each of the winners - including the Counselor Person of the Year, dynamic duo Greg and Vera Muzzillo of Proforma - click here.  And to view the complete list of Top 40 Distributors and Top 40 Suppliers, click here. 
I love it when The ASI Show is held in New York, which I consider the greatest city in the world. Here, it's all about style and innovation and speed - the very hallmarks of our industry.
The epitome of such creativity can be found in the items Counselor just honored with Product Design Awards, also announced during the The ASI Show New York.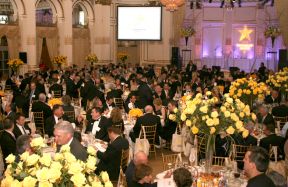 For the most innovative, functional and eye-catching products you've ever seen, just click here.
Winners of all awards also appear in the May issue of Counselor magazine, which features the Muzzillos on its cover.
I'd love to know what you think of the show, so please post a comment or email me here.  I'm also on Twitter, LinkedIn and YouTube.