ASI Called "A Formidable Force"
Friday November 5, 2010 | Filed under: Community, Members
We recently invited a panel of suppliers and distributors to ASI to talk to employees about ways they use our products and services to run and grow their business. It was illuminating in more ways than one.
The businesspeople had a combined 120 years worth of industry experience – so when they talked, we knew to listen. They described their day-to-day activities and very frankly shared what worked for them – and what didn't. In the end, I think everyone learned a lot.
One of my favorite comments came from supplier Brett Hersh, president of Admints & Zagabor (asi/31516), who said he'd recently interviewed a sales candidate who asked how he could possibly market all of the company's products and services. Hersh's reply: "There's a very clear answer: ASI. I'm a big fan."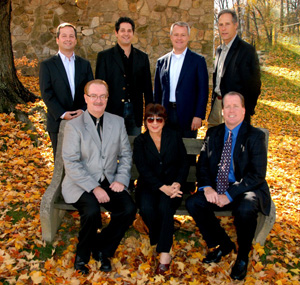 Distributor Norbert McGettigan Jr., VP of Impact Dimensions  (asi/230321), told us having one central clearinghouse makes his job easier. Distributor Glenn Wampole, secretary/treasurer of the Waitz Corporation (asi/354100), credited ASI for its quality people and products and said ESP has made him more productive. He shared a story about getting a call for a rush, 25,000-unit order and being able to get a quote out within three minutes, thanks to ESP.
Supplier Joe Hoffman, VP of business development for Jetline (asi/63344), said that he complements a small sales force with ASI's marketing services, ESP and catalogs. "You guys run a top-flight operation," he said.
When asked to describe a typical day, distributor Larry Altman, a partner in Bluestar Marketing (asi/141977), cited quoting, reaching out to customers and putting out fires, which is often helped by ASI. "You guys are a formidable force and sometimes we take you for granted," he said. 
Distributor Anne Manuel told us the biggest issue she faced starting out was getting her name out there. Anne, president of Virgo III Ltd. (asi/352485), compared getting her ASI membership number to a freshman actor finally scoring an Actor's Equity card. "I know everyone in this room supports our efforts," she told our employees. "I'm looking forward to more exciting things."
No matter what size or type of business they're in, the panelists shared similar challenges and goals: getting product to clients on time, cultivating better relationships, managing competition – and dealing amicably with each other. "I call suppliers my partners," said Larry. "We have nothing to sell without them."
After an hour's discussion, we opened the floor to questions. When asked for the one thing ASI could change to improve service, one distributor said: "More filtering out of suppliers who sell direct." Another panelist suggested making the CreditConnect monitoring service more functional. "Evolve ProfitMaker to a more modern platform to improve integration," was also suggested.
Other "magic wand" items included "moving into the cloud" (which means storing and securing more information online instead of on your computer), adding mediator services to resolve disputes between suppliers and distributors, and making loading in PromoShop easier.
When asked how to prevent clients from buying direct online, panelists agreed that most customers who try it for cost-saving eventually return for service. While "green" and American-made products continue to sell, until prices come down, they won't sell more.
I'd suggest that any company try inviting clients in for a discussion with employees. It really opened the lines of communication and, in addition to giving us ideas to explore, let us know just what areas need improvement.
Has anyone else ever tried this? If so, let me know by posting a comment or emailing me here. I'm also on Twitter, LinkedIn and YouTube.