ASI Boards Tackle Industry Challenges
Tuesday May 18, 2010 | Filed under: Guest Blog, Industry Initiatives, Members
The ASI Advisory Board held its second official meeting at the ASI Show New York, where we tackled two very important topics – expanding the industry and selling direct.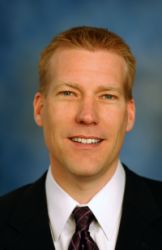 While acknowledging there's always room for industry growth, we also addressed the need for greater diversity. As our recent Women's Summit showed, women are now a significant industry force. But on the whole, the industry doesn't properly reflect America's diversity. We all agreed more needs to be done to make the industry more inclusive. 
ASI's CEO, Tim Andrews, led a discussion on the many ways ASI attracts new suppliers and distributors to the industry. Afterward, one board member said to me, "If you told me we would have unanimous support for bringing in more distributors, I would have told you that you were crazy." But in fact, we unanimously support the idea because the board is open to all the challenges the industry faces – including broadening membership scope and reach. 
We also debated a hot topic some might say has been done to death: selling direct. The prickliest questions included:
If a nationally known retail brand enters the industry and sells through distributors, are they also "selling direct" as most people think of it?
Is it OK for a supplier to own a distributorship – or vice versa?
Is it a double standard for distributors who import directly from China to complain about suppliers selling direct?
We intentionally avoided discussing pricing policies or specific companies, and in coming months we'll formally review all recommendations and implement action plans.

In the end, the board made numerous recommendations to ASI, including doing a better job advising members on ways to be even more active in order to contribute to the industry's overall success.

On June 4, we'll open nominations for the 2011-2013 ASI advisory boards, and I urge you to nominate yourself or anyone else who could help advance the promotional products industry. Voting will take place in September and the new board members will be announced at the annual ASI Power Summit this November. 

The four ASI advisory boards that help guide ASI and the industry are:
ASI Safety and Legislative Advisory Board
ASI Technology and Operations Advisory Board
ASI Marketing and Research Advisory Board
ASI Advisory Board
 All four boards are very active, and we have already begun acting on some recommendations. At the ASI Show Chicago, July 13-15, we hope to share an exciting new benefit for ASI members that will directly address another pressing industry issue, so please stay tuned. 

In the meantime, we'd love your feedback.

Please comment on this blog post. We want to hear your take on the issues related to selling direct or other issues you think the ASI advisory boards should be tackling. (One important note: Please refrain from naming any names or we will be required to remove your post, which we hate to do.)

 – Dale

 Dale Denham is ASI's senior vice president. Reach him at dale.denham@asicentral.com.