Advisory Board Nominations Now Open
Wednesday June 9, 2010 | Filed under: Community, News About ASI
The only idea worth having is the one worth sharing. And one of the best idea-sharing forums in the industry is now accepting nominations. Now through July 31, you can nominate yourself or someone else for a term on any of four ASI Advisory Boards.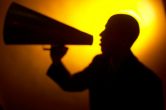 It's simple. Just click here for more info and to submit a name.
 The ASI nominating committee (comprised of advisory board members and ASI staff) will review all nominations and open the pool to voting from September 1-30. The new board members will be announced at the ASI Power Summit in November and start their new terms in January 2011.
The four ASI advisory boards that help guide ASI and the industry are:
ASI Safety and Legislative Advisory Board
ASI Technology and Operations Advisory Board
ASI Marketing and Research Advisory Board
ASI Advisory Board
Who knows? Your next great idea could make a world of difference.

As always, I'd love to know your thoughts, so please post a comment or email me here. I'm also on Twitter, LinkedIn and YouTube.