A Virtual Thumbs Up
Tuesday June 22, 2010 | Filed under: ASI Shows, News About ASI
We love feedback because it helps us continually improve our products and services. Of course, we especially love positive feedback because it makes our day.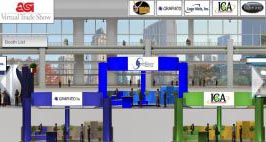 This week, during another of our popular Virtual Trade Shows, we got a number of encouraging messages and emails from participants. Here's a sampling:
Todd B: I just want to let you know that I really enjoyed my first virtual show today.  The ease to navigate through the show and chat with the suppliers was amazingly seamless and productive.  I learned about many new products and was able to build some new relationships that will help me generate new sales.
 Becky T: I love the virtual trade show. No questions, just wanted to thank you guys for doing these virtual shows. It's hard to get to a show sometimes when you are a small business.
 Dan: This is very impressive. We are getting a lot of activity both on the site and via e-mail.
 Phyllis E: Really am loving it. This is my first time attending a virtual show.
The June 22 trade show attracted top exhibitors, including Graphco Line (asi/57956), Ingredients Corp. of America (asi/62649), Logo Mats Inc. (asi/67849) and World Emblem (asi/98264). Each booth had an average of 812 visitors, and distributors spent about 47 minutes enjoying the show.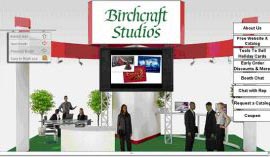 But there's always room for more. In fact, since it's a virtual experience, there's room for everyone.
We know the all-day, online event is effective because exhibiting suppliers experience an average 24% increase in ESP searches the day after each show.
And if you missed this week's show, you can access it on-demand at www.asicentral.com/vts.
Virtual events certainly won't replace our bricks-and-mortar shows (Chicago is in a few weeks!) but definitely qualify as an added bonus.  The next ASI Virtual Trade Show is Wednesday, September 22 from 10 a.m. -3 p.m. ET.
Let me know how your virtual experience went by posting a comment or emailing me here. I'm also on Twitter, LinkedIn and YouTube.