A Billion-Dollar Idea
Friday July 2, 2010 | Filed under: Industry Initiatives, News About ASI
How does a billion dollars in sales sound? That's what the industry could realize if distributor firms answer my challenge to add 20,000 new sales reps to grow our market, stimulate the national economy and put Americans back to work.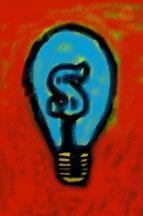 ASI is doing its part by placing help-wanted ads for 100% commission-based sales reps on the job sites Monster and CareerBuilder across major markets. All you need to do to participate in this pilot recruitment program is email us at recruitment@asicentral.com with your contact info, number of sales reps needed, experience level desired and regions or states to cover. We'll pass on all leads generated by our ads.
This call to action – an industry first – is also appearing in the July issues of ASI's Counselor and Supplier Global Resource magazines, hitting desks and mailboxes now. We're sending it out across all social media channels as well, and we encourage you to do the same.
Distributors will benefit by increasing their turf and making more sales. Suppliers will benefit by selling more products. The unemployed will benefit by getting back to work. It's a win-win-win situation.
Let's face facts. Since the downturn, this industry has shed thousands of sales reps and lost $4 billion – the same loss Chrysler posted since declaring bankruptcy. When an industry's suffering like automakers, it's time to think big and act bold.
We can get the ball rolling in three simple steps:
1: Generate sales. Get more reps on the street and making sales calls.
2: Get new reps up to speed fast. Tap into ASI's array of multimedia education offerings, including the New Distributor Success Track, the Distributor Success System, free online webinars and education sessions at every ASI Show.
3: Sell people on this industry. How? By giving them the facts. Promotional products are one of the most efficient advertising mediums available in business today. The average cost-per-impression of an ad specialty item is $0.004, which beats nearly all other forms of advertising.
Every time I meet someone outside the industry, I ask how often they're contacted by distributors. Most of the time, their answer is "never." That tells me we're simply not covering all of the geographic and end-user markets. There are opportunities out there right now – and we should be taking advantage of them.
Adding more reps will also solve another crucial problem: lack of diversity in our industry. A sales force that reflects all Americans will be better able to develop all opportunities the marketplace has to offer.
If you're still not convinced of the need to hire one commission-only sales rep, ask yourself this question: What do you lose if you don't?  
The answer? Sales.
Let me know what you think of ASI's call to action by posting a comment or emailing me here. I'm also on Twitter, LinkedIn and YouTube.