Preview of Power Summit at La Costa Resort in CA
Thursday January 22, 2009 | Filed under: Education, Guest Blog, Industry Initiatives, News About ASI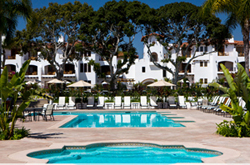 We're blogging from the site of the upcoming ASI Power Summit at the La Costa Resort and Spa in Carlsbad, California.  We're here to personally inspect every feature available to you come November. The industry's premier event will be more interactive than ever, with a detailed agenda packed with proven strategies to ramp up your business in any economic environment.
We're delivering the most informed speakers and the hottest networking activities, including a "speed dating" type event to let you meet as many industry leaders as possible.  This is your summit:  Tell us what topics you want covered by emailing Rich Fairfield, at rfairfield@asicentral.com, or Melinda Ligos, at mligos@asicentral.com.
In addition to the rigorous program, we're sure you'll agree ASI picked another great destination.  Watch this short video, and check out these photos of the resort.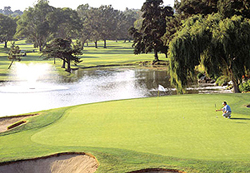 Network at the two PGA Championship 18-hole golf courses, deepen friendships over a heated game of tennis, or swim out the tension in the pools or jaccuzzis.
The 2009 Power Summit is Sunday, November 1 through Tuesday, November 3.  You can reserve your seat now at a special price.  For more information and to register, click here.
From what we've seen so far here in California, this is an event you won't want to miss.  So make plans early to join us, as the Summit sold out the last two years at the Arizona Biltmore Resort and The Breakers Hotel in Palm Beach.
-  Susanne Curry
Senior VP, Marketing
-  Rich Fairfield, Publisher and Senior VP, Counselor, Advantages, Stitches, Successful Promotions, Supplier Global Resource and Wearables Magazines