Power Summit Video About Economy
Tuesday November 3, 2009 | Filed under: Community, Education, Industry Initiatives, Members, Research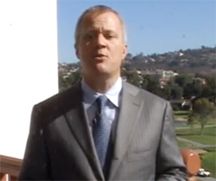 Everyone gathered at the 2009 Power Summit in California has seen, heard and learned a lot already at numerous sessions, speeches and networking opportunities.
Click here for a video outlining these key insights from our sessions:
Exclusive session with economics expert Roger Farmer. This last year was really about a lack of confidence, which means companies lacked any real decision-making about purchases. Going forward, inflation is possible, which would affect prices of raw goods from China.  But, as jobs start to recover, wages will go higher. He predicts it'll take about five years for unemployment to drop back down from 10% to about 5-6%.
What's working and what's not.  Executives in this session said communication was most important right now, with clients and employees alike. Have a baseline plan that outlines how to get more revenue and how to cut costs appropriately.  And just because the economy is down doesn't mean you shouldn't recognize and reward your staff. 
U.S.-made products versus importing. Know where your products come from.  If clients ask you where the product was made, you need to know, and you need to know if it's safe. Interestingly, price is not the sole factor in a purchase.  Safety and the manufacturing source are very important.
Click here for the video. 

What are your thoughts? Post a comment or email me here.  I'm also on Twitter and LinkedIn.