New Virtual Trade Show for our Industry
Tuesday May 5, 2009 | Filed under: ASI Shows, Industry Initiatives, Member Benefits, News About ASI
May 20 is a special date on the ASI calendar - our virtual trade show for the industry featuring Dard Products, Maple Ridge Farms, Prime Resources, and other top suppliers.  
This all-day, real-time event is the perfect alternative in challenging times for distributors, suppliers and decorators to connect, network and sell - without packing a single suitcase - and will feature a variety of top suppliers.  And, it's free for distributors.

It's also a prime opportunity for distributors to attend ASI's education sessions to gain new insight into ways advertising and marketing can build market share now. 
A virtual trade show isn't a substitute for face-to-face meetings at bricks and mortar trade shows (ASI Chicago is coming up fast in July), but we're thrilled to provide an additional way to bring people together.  Today it's more important than ever for salespeople and suppliers to find each other, find the right products, and sell.
And for many sales staff who often can't travel to industry shows, there's no more productive outlet than this show.
Click here for a video message from me with more information.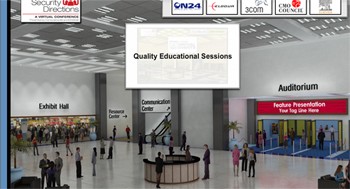 As you'll discover, our virtual trade show offers many useful features, like booths from top exhibiting suppliers, real-time chat between distributors and suppliers, and downloadable supplier catalogs and educational resources.
More details are provided in the press release, available here.
And if May 20 is already booked on your calendar, don't worry.  The show will be available anytime for six months following the live event.
Registration for the ASI Virtual Trade Show is available to distributors for free - and with an added bonus.  At registration, distributors will receive a free download of ASI's new Distributor Success System - worth over $180 - with tips and proven strategies to spur business. 
Visit asicentral.com/vts to register.  Let me know what you think about the trade show by posting a comment now or by emailing me here.
Bookmark this on Delicious