New Sprint Wireless Savings for ASI Members
Monday December 21, 2009 | Filed under: Industry Initiatives, Member Benefits, News About ASI
I hate to admit it, but I came of age when the very idea of cell phones was strictly sci-fi.  Today, wireless devices of all kinds are so popular - and absolutely integral to any business - that a wireless discount makes absolute sense for our members.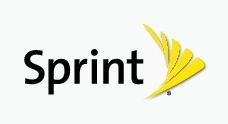 Our latest member benefit features savings on wireless services and equipment from Sprint are:
13% off on select wireless service plans for company accounts and 8% off for individual and employee accounts.
Significantly discounted prices on phones and devices, with no mail-in rebate requirement for company-liable accounts.   
Savings on wireless accessories. 
To sign-up for the program for free, click here. 
According to Dale Denham, ASI senior VP, we chose Sprint for very specific reasons: call quality, service coverage and commitment to emerging technologies.  ASI is now the only industry organization delivering real wireless savings.
Sprint will also exhibit at The ASI Show Orlando on Sunday, January 3, through Tuesday, January 5, when company reps will be happy to help you sign up for the program so you can start reducing your wireless expenses.
I'd love to hear how member benefits have saved your company money, so please post a comment or email me here.  I'm also on Twitter, LinkedIn and YouTube.