New ASI Study Reveals Third Quarter Sales Off 10.9%
Thursday October 22, 2009 | Filed under: Research
Today we're announcing the results of a new study that shows third quarter sales of promotional products are off 10.9% versus third quarter 2008. But while sales are still off, the study shows the decline is slowing and optimism is rising.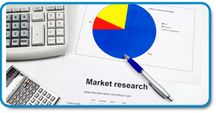 The exclusive ASI third quarter sales survey showed that the year-over-year sales decline among distributors represented a decrease of about $551 million in ad specialty sales compared to the same quarter last year, but also indicated that the 10.9% decline is less than the 13.9% decline in the second quarter and the 18.0% decline in the first quarter.  This is the fifth consecutive quarter that industry revenue has declined; the decline began in the third quarter of 2008, when sales dipped by 1.6%
Nearly 30% of respondents reported an increase in sales, up 11 percentage points from 19% in the second quarter.  Larger distributors ($1 million or greater in revenue annually) showed the smallest decline in sales, off 8.1% versus 12.8% in the second quarter. 
The message to take away from this study is one of cautious optimism. Almost every distributor and supplier I've spoken to over the last two months has told me that their sales are up this year versus last year.  
To view the full ASI quarterly sales report, click here.   Read the press release here.
I'd love to hear about your third quarter experiences, so post a comment or email me here.  I'm also on Twitter and LinkedIn.