Ideas for the Auto Body Market
Wednesday February 25, 2009 | Filed under: Education, Members, Using Ad Specialties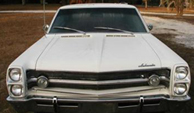 When I was a teen, I got around my hometown of St. Louis Crossing, Indiana, in a beat-up 1968 Rambler Ambassador like the one to the right. 
I'm sure some nearby auto shops could have used a magazine like FenderBender to help me with my car.  FenderBender - a trade publication mailed to 55,000 collision repair and auto body shop owners around the U.S. - recently asked me to share the value of promotional advertising with their readers.
Click here to check out the article.  
The new publication, which hits a whopping 85% of the collision repair market, helps shop operators "think outside the blocks" with their marketing, which we all need to do these days.  I shared some results from ASI's latest end-user study, which indicates that over 80% of recipients who receive a promotional product remember the brand on the item.
You know those car air fresheners everyone seems to have?  I suggested that shops could give one away stamped with a special Website customers can visit for a monthly prize drawing.  Business owners get proof of traffic because that item is the only marketing vehicle carrying that Website.  Another thought:  include a clickable link online so customers can send the contest Website to friends and expand the shop's referral base.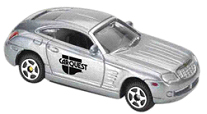 Creativity is the limit and being practical is key.  According to the ASI study, about 81% of recipients keep an item because it's useful.  For shop owners, that means anything from imprinted collectible toy cars and travel mugs to portable CD carriers and iPod cases. 
To find products, shop owners can search their local area for qualified ASI distributors at successfulpromotions.com, hosted by ASI. 
If you have any other ideas, I'd love to hear them.  Post a comment on the blog or email me at tim.andrews@asicentral.com.
Bookmark this on Delicious