Help Requested for Arts Council of Princeton
Thursday March 19, 2009 | Filed under: Community, News About ASI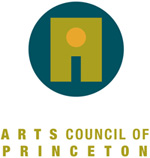 I'm posting this because an organization I'm involved with needs help.
The Arts Council of Princeton (I'm on the board) moved into a wonderful new building a few months ago, assuming several years ago that it would be paid off by construction's completion.  While $8 million was raised, there's still a $2 million mortgage.
Given the current economic situation, raising big dollars has been tough.  So, we're keeping the mortgage for now, to the tune of $10,000 per month.
The Arts Council of Princeton deserves to thrive.  We provide low-cost arts programs -- painting, music, dance, theater -- to the community and no-cost arts programs to underprivileged children who otherwise wouldn't experience the power of the arts.
I think the arts can impact people in very positive ways, and know in my heart that my early exposure to the arts made me realize there were more possibilities in life than what I saw growing up. 
I'd like your assistance to help the Arts Council.
Any amount of money is very appreciated.  It could be $10, $20, $50 or $1,000 -- or $10,000 if you just hit the lottery.  And I really mean any amount.  We've already downsized the staff, and there isn't much more we can do on the cost side.
To donate online, click here. If you prefer to mail your contribution, the address is:
Jeff Nathanson, Executive Director, Arts Council of Princeton, 102 Witherspoon St., Princeton, NJ 08540
The overall site, at artscouncilofprinceton.org, explains the programs and why the organization is so vital to the community.  For those of you who don't know, Princeton is in Mercer County, New Jersey.  The Arts Council serves the entire county and beyond, which includes a number of economically-challenged areas.  (You aren't giving to a bunch of Princeton fat cats.)
If you are involved and passionate about another charitable organization and prefer not to support the Arts Council, I understand and appreciate that.  In that case, I'd suggest you make a contribution to that group if you can.  I'll tell you that every charitable group needs help -- overall giving is off 30-50% in most places.
Thanks very much for considering my request, and for doing what you can for whatever charitable cause you want to support.
Bookmark this on Delicious