Fashion Show Photos, New Products Videos, ProfitMaker Integrates with ESP
Monday January 5, 2009 | Filed under: ASI Shows, Industry Initiatives, News About ASI, Using Ad Specialties
All good things must come to a close and today is the final day for ASI Show Orlando.  What an incredible three days we've had previewing the best the industry has to offer and getting charged up for selling this year.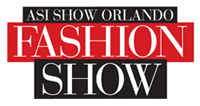 Last night, we enjoyed two really exciting events: the ASI Fashion Show, featuring the season's hottest new looks in casual wear, and the ASI Show Gala Celebration at Universal Studios. In a word, the thrill rides, food and entertainment were outrageous. I met a number of real characters - and not all of them were in costume!  
Click here for Sunday's Fashion Show photos.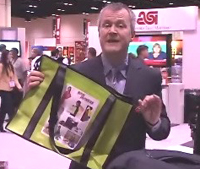 Also, click here watch my video of unique promotional products from the show floor, including:
Pens made from recycled currency and denim, from Shepenco, asi/86850
Knit fleece jacket, with fleece inside and a sweater outside, from Charles River Apparel, asi/44620
Mini video camcorder, from Hirsch Gift, asi/61005
I also stopped by Norwood's booth for more new products for your clients, and click here for a video of some new wine accessories and a solar-powered rotating globe.  And, at Leed's, the supplier of the year, I discovered a new line of heavy-duty, highly colorful Scripto pens - watch here.
In breaking news, ASI announced that ProfitMaker, a business management system offered by ASI Computer, now provides integration with ESP Online.  The integration electronically links suppliers and distributors and streamlines order flow.

The new time-saving features allow distributors who use ProfitMaker to access ESP Online's product images and pricing information and to import the information directly into ProfitMaker.  These features are available at no additional cost for ProfitMaker users who are ESP Online subscribers, and a low-cost subscription is available for ProfitMaker users without ESP Online.  
Click here for the full press release with many more new features.
Post a comment on the blog now or email me at tim.andrews@asicentral.com.
Bookmark this on Delicious