Enhancing LogoMall with More Customization
Tuesday January 13, 2009 | Filed under: ASI Shows, Industry Initiatives, Members, News About ASI, Using Ad Specialties
One resolution I haven't had any trouble keeping is helping industry companies become stronger and more streamlined throughout 2009 and ASI is delivering.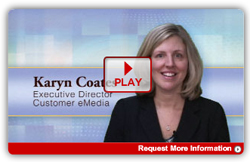 That's why I'm excited to announce the redesign of ASIsecure, the tool that allows users of LogoMall, PromoShop or ASISupplier web sites to customize, design and manage their online presence.  It'll be available in coming weeks, at a time when LogoMall continues to grow.  In fact, last year alone, the LogoMall network received over 8.4 million visitors.
The new ASIsecure design manager now provides distributors and suppliers with a time-saving way to update their site's design and content, including featured products, and to pick up client order requests and traffic reports in one place. Users can also export orders, leads and catalog inquiries in batches to an electronic file to eliminate double entry and streamline order processes. 
Also, LogoMall customers who use ProfitMaker will have the ability to export shopping cart orders directly into ProfitMaker, allowing for a more seamless ordering system.  ProfitMaker, from ASI Computer Systems Inc., is advanced business software that provides electronic links between distributors and suppliers.
If you're not a web designer you'll also be happy to learn that ASIsecure doesn't require you to know HTML coding, and comes with all the support, video tutorials and tips you need to create a more visually exciting online presence - one that clients are sure to notice.
All of these features will provide distributors and suppliers with more time to hone in on selling.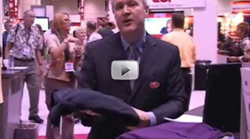 Click here to learn more about ASIsecure and let me know what you think by posting a comment now or emailing me at tim.andrews@asicentral.com.
Also, check out the earlier posts for four videos of unique products from ASI Orlando, and visit my YouTube channel for more product videos and ideas for your clients from our shows.
If only sticking to the rest of my resolutions was this easy!
Bookmark this on Delicious