Cut Costs on Credit Card Processing
Monday May 11, 2009 | Filed under: Education, Guest Blog, Industry Initiatives, Member Benefits
Do you know what you are paying in credit card processing fees for your customer orders?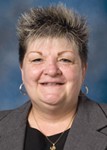 I can tell you most distributors, suppliers and decorators significantly underestimate the rate they are paying associated with accepting credit cards.
Your monthly merchant account statement will have a rate posted on the front page.  However, hidden additional fees are typically on the back pages.  Hidden fees can be confusing and may not even be posted as a percentage.  When you add the posted rate and the hidden fees, the effective rate can very easily double and even triple.
The ASI Merchant Account Program, provided by Access Group, can help you understand your current costs by providing a FREE, no-obligation savings comparison that will identify your current rate and all of the additional hidden fees.
The program typically saves members on average 30%, and can be as much as 50%.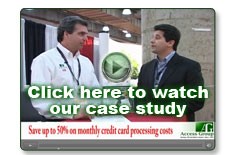 That's a potential new savings of $100 - $1,000 per month for most companies. 
Take a minute now to complete the savings comparison form. 
Also, see how the ASI member program stacks up against other programs and how it provides you with the most value - click here for an analysis.
Especially in times like these, I encourage you to take a serious look at this ASI member benefit and see how much you might be able to save automatically on something you're probably doing everyday in the course of your business.  For more member benefits from ASI, click here.
- Cathy Martino is affiliate relations manager for ASI.  Email her here.
Bookmark this on Delicious