Calling All Rock Star Sales Reps for a Contest
Thursday October 29, 2009 | Filed under: Guest Blog, News About ASI
I love you:  Salespeople who didn't view the bad economy the past year as a hopeless situation, but rather, looked at it as an opportunity to really stand out and get it done.  In a year that could have resulted in the death of any salesman (or woman), you rallied.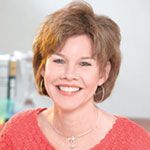 I come to my love of great salespeople from being the editor of Advantages magazine for many years and having written about them, read about them and gained the utmost respect for them.  And if you've read my columns in Advantages, you also know, I've been married to Steve, a sales executive, for 22 years.  (I was a child bride...no comments, Tim Andrews.)   I'm no stranger to your agonies of defeat, having heard about the "end of the month," "making quota" and how sales "is not a 9 to 5 job, Kath," time and time again.
On the flipside, I'm happy for your thrills of victory.  Through years of relationship-building, establishing trust and loyalty among his clients, and simply checking his BlackBerry daily, Steve wrapped up three sales while we were on vacation in Key West last week.  And, despite the economy, this is turning out to be one of his best years ever. Yes, I am a proud wife.  But I'm also proud of you...the dedicated and determined sales professionals in our industry who have hung in there and made it happen.
Sales pros are so important to a company's bottom line that our sister publication, Counselor magazine, even named the distributor sales rep its Person of the Year. And at Advantages magazine, we also want to recognize outstanding sales performance. So we're looking for entries for our first-ever Salesperson of the Year contest.  Think about it:  In the past year, did you come up with something really creative that led to a huge sale?  Did you have the largest sales volume in your company?  Did you go way over 100% of your quota, despite the challenging times?  Have you gone above and beyond for a client?  Are you the one and only ad specialty sales rep your client would ever work with?
If you think you or one of your colleagues could be a contender, send me an e-mail pronto to:  khuston@asicentral.com.  Let me know what makes you so spectacular in 100 words or less.  Write about the measures of your success and give us one of your sales secrets.  If you would like to include a client testimonial, do that too.  If you're the winner, you'll be in the spotlight because, let's face it, you are a superstar in your own right.  Not only will you be profiled in our January issue, but you will also be the subject of a podcast interview.
In addition, a $500 Amex card and prizes to help you further succeed will be all yours. And of course, you will have bragging rights for the year...and maybe a crown.  I'll think about that one.
- Kathy Huston is the editor of Advantages magazine at ASI.