ASI Show Orlando | New Order Management System
Saturday January 3, 2009 | Filed under: ASI Shows, Industry Initiatives, News About ASI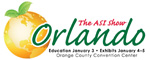 It's hard to beat kicking off the New Year amid 70-degree weather at the ASI Show Orlando, taking place today through Monday at the Orange County Convention Center.
The show's buzzing with news we've a new multimillion-dollar initiative to create a seamless order management system linking distributors, suppliers and industry service providers across ASI's full product suite - a system designed to save you time and money.  
Designed based on continuing industry feedback, our effort has been under way for about a year, and in the test phase distributors placed over $10 million in orders with suppliers.  So far, the results have been phenomenal and have provided consistent order structure, content integrity and order delivery.  
Click here for the full press release with more benefits of the initiative.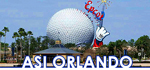 Tonight I'm heading to Hard Rock Live at Universal Studios for the Counselor Distributor Choice Awards, which recognizes the industry's top-performing ASI suppliers and names the Supplier of the Year.  Check back on the blog for a link to the photos and exclusive list of winners.
As always, I welcome your input.  Post a comment on the blog or email me at tim.andrews@asicentral.com.
Bookmark this on Delicious