ASI Radiothon: Help ASI Raise Money for The G.I. Go Fund
Thursday December 10, 2009 | Filed under: Community, Guest Blog, Industry Initiatives, News About ASI
The hosts of ASI Internet Radio's Tuesday Morning Show are getting their charitable vibe on this week. Just launched this week, we're introducing the first-ever ASI Radiothon. The live event will take place next Tuesday, December 15, at 10:30 a.m. Eastern Time, when we'll dedicate our regular radio show to a charity drive to benefit The G.I. Go Fund, a great organization that assists veterans when they return to the United States.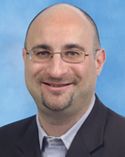 In conjunction with the live Radiothon, there's a silent auction taking place this week. Go to www.gigofund.org/asiradio now to check out the items up for bid (high-end promotional products all donated by industry suppliers). There are watches, sleek pens, gift sets, sunglasses, digital photo frames, and more. In this silent auction, items will go to the highest bidder and the top bid each day will be updated on the Web site. Check back often. It's a great way to donate to charity and do your holiday shopping at the same time.
The G.I. Go Fund is definitely a worthy cause to donate to this holiday season. The organization helps veterans with financial and medical assistance upon their return from overseas. And it even sets up job fairs exclusively for returning veterans so they can find work and acclimate quicker into everyday life. Jack Fanous, the executive director of The G.I. Go Fund, will join ASI Radio on the phone next Tuesday to share stories of veterans he's encountered and tell our audience exactly how his organization helps these people. It's sure to be a revealing phone call to start off our Radiothon show.
So, join in on the charity drive and help us raise money for this valuable cause. Go to www.gigofund.org/asiradio now to bid on items in the auction or to make a donation. And make sure to log-on to www.asicentral.com/radio on Tuesday, December 15 at 10:30 a.m. Eastern Time to take part in the live Radiothon.  Call the show at (215) 953-4979 or e-mail us at radio@asicentral.com to pledge your donation - and help us make the lives of returning veterans that much better.
To read a press release about the fundraiser, click here.  And please help us get the word out by posting the auction link to your own Facebook page and social media sites, and Twitter about it too.
Now if you'll excuse me, I have to go bid on some auction items - I have my eye on a sweet watch.
-Andy
Andy Cohen is editor of Counselor magazine and he can be reached here.