Product Ideas from Estonia - Pics
Wednesday September 3, 2008 | Filed under: Education, Using Ad Specialties
I just returned from vacation in Estonia, a former Soviet territory that sits on the Baltic Sea.  It's a wonderful country, with tons of rural areas to explore, casual but delicious restaurants and incredibly friendly people.  Plus, since Estonia is in the EU but not yet on the Euro, it's an affordable place to vacation.
Like everywhere I've been, there were imprinted items being used to market stores, hotels and other businesses. 
I brought back a couple favorites.
At one local restaurant, Ribe, the table was set with the napkin and eating utensils completely enclosed in a linen holder with the restaurant's name embroidered outside.  It was a long piece of cloth with an extended flap at the top that folds down into a loop to cover the utensils - sort of like those 1960s pencil cases that had the roll top.  It provided a sense of a more sanitary situation versus when the utensils are placed by hand on the table, and it was a cool way for clients who own or market restaurants to brand their establishments.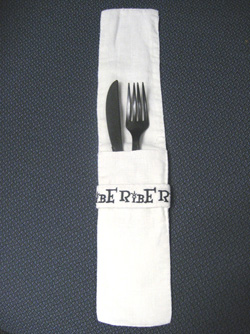 I think it also would be a terrific giveaway - diners could take them home and tell their friends.  Any restaurant would work - imagine chopsticks at Asian places, for instance.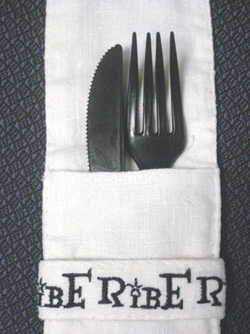 I also visited a small local shop where a craftsman/merchant offered to imprint a logo or message onto the front cover of an old-style, 100% leather hand-bound journal.  It had impressive thick covers and two matching ribbons to use to tie it closed.  It even included antique-style paper inside to provide an exclusive feel.  A truly unique and personal gift for clients to use to thank their customers.  There are several U.S. suppliers who could provide similar products, and some who I'm sure could upgrade their offerings for special, higher-end incentive gifts like these.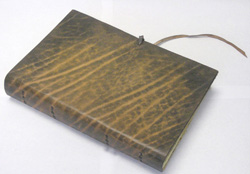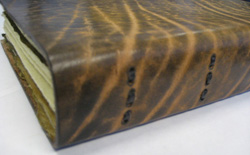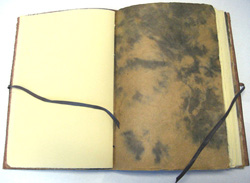 Fashion trends often start in Europe, especially Eastern Europe.  I've been traveling there for several years, and one big, obvious trend this year is a "new color" - white.  Shirts, pants, shorts, shoes, belts, you name it.  I'd say 15% of the Estonians - male and female - were in all white or mostly white.  When I was there 18 months ago, I didn't see anyone in white. 
So be on the lookout for those white 1970s shoes to be back in style - and for apparel demands to shift to white in coming months.
Tell me what you think - post a comment now on the blog or email me at tim.andrews@asicentral.com.  I also mentioned these products on this week's ASI Radio show - available for replay at www.asicentral.com/radio.
Bookmark this on Delicious