Photos From HOT Party - People, Trends and Products
Wednesday July 23, 2008 | Filed under: Industry Initiatives, Members, News About ASI
We just wrapped up the HOT party celebrating the first-ever Counselor HOT issue that reveals cool trends and products and the exclusive list of 37 HOT people who are shaking up the marketplace.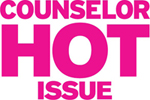 The HOT list was announced last night and honors dynamic people who are leading the way in industry trend-spotting, building a powerhouse organization or developing attention-grabbing new products.
Event photos are at asicentral.com/hotpartyphotos and watch for the official HOT issue coming next month to subscribers of Counselor.
Who's on the HOT list this year?  They are:
Jason Black
Kari, Lori & Jodi Caden
Dov Charney
Larry Cohen
Billy Dolan
Chuck Fandos
Shauna Feldman
Brian Fron
Jordy Gamson
Trevor Gnesin
Allison Gower
Marc Held
Charley Johnson
Joyce Johnson-Miller
Cindy Jorgensen
Memo Kahan
Michelle Kajan
Trish Karter
Dale Kirby
Becky Lamken
Lon McGowan
Terry McGuire
Craig Morantz
Vera Muzzillo
Pam Myers
Tim O'Boyle
Nadine Panetti & Mark Hobbs
Catherine Pilgrim
Herb Piller
Danny Rosin
Ross Silverstein
Doug Stayman
Lyndsey Tidwell
Tom Vann
Kathy Vichakchon
Rob Watson
Mark Ziskind
If you're a distributor principal and want to subscribe to Counselor, visit asicentral.com/counselor.   

Tell me what you think anytime - post now on the blog or email me at tim.andrews@asicentral.com.  For new products from our shows, watch my videos on YouTube, at youtube.com/timasitv.