Tuesday November 3, 2009 | Filed under: News About ASI, Research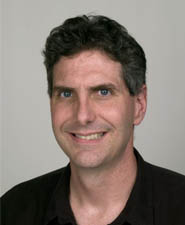 ASI recently completed an exclusive study about end-buyer expectations for promotional products compared to other forms of advertising, the types of programs that use promotional products and the products they're using for those programs. Of course since everything is about "the economy, stupid" we asked about how marketing spending and promotional product spending has changed this year as well. It's amazing what you can find out by just asking, and we found out some great stuff, like:
Distributors can increase their sales by educating customers on the value of promotional products.  Always educating end-buyers about the positive return on investment (ROI) promotional products have can result in some real ROI for the distributor, too. Nearly one-half (48%) of respondents said that promotional products are expected to deliver positive ROI. The good news is that the higher the expectations, the more end buyers are willing to spend. Those who have the highest expectations for promotional products ROI will spend nearly nine times more on them than those who believe promotional products are simply "nice to have but..."
And when it comes to delivering the best ROI, nearly two-thirds (64%) of end-buyer respondents told us that promotional products were second only to the internet as the most effective advertising medium.
But it isn't all about the bottom line, as creativity is the number one trait end-buyers look for in distributors.  So in addition to coming to the table with new product ideas for an event, consider teaming an ad specialty promotion with the internet to deliver a real one-two punch. That's creative, and it'll have the ROI end-buyers are demanding.
Studies like this, and all the others we've done this year and have planned going forward, make it a fascinating time to be part of this industry. But we're always looking for new ideas to explore that will provide information to our members, so if you have anything you'd like to know more about, just ask, because "It's amazing what you can find out by asking..." -- Larry Larry Basinait is ASI's executive director of research services.