July 17, 2017 / Volume 79
TOP STORY:
Fashion's Finest Minds
BRANDING:
New KFC Swag Is Out of This World
POLL:
Do You Buy Made in USA Apparel?
ADVERTISEMENT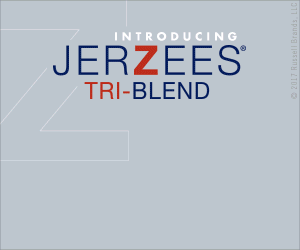 CASE STUDY:
Adidas Displays Custom Sneakers for Each State
HOW TO:
Increase Embroidery Profits
SHOWCASE:
8 On-Trend T-Shirts
NEWS BRIEFS:
Long-Time Hirsch Sales Rep Dies


Join The Conversation
Catch up with Wearables staffers on social media to see our behind-the-scenes antics, get the latest news and trends, and be wowed by some impressive decorated apparel. Follow us, and let us know what's on your mind.

INSTAGRAM
@wearablesmag Love this DTG applique cap from @buzzardsbayembroidery. #regram #hats
PINTEREST
Puff embroidery really makes this superhero hat stand out. Photo courtesy of Madeira USA. Check out our expert column on cap decoration with high perceived value.