SPONSORED BY


February 8, 2016

/ Volume 06
VIDEO:
Equipment Maintenance Tips
PODCAST:
When to Buy New Equipment
TREND:
These Jackets Do More Than Keep You Warm
ADVERTISEMENT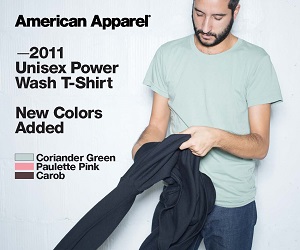 ADVERTISEMENT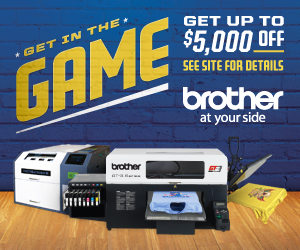 NEWS:
CustomInk Acquires Celebrity-Backed Startup
POLL:
Decorators Strive for Regular Cleaning
PEOPLE ON THE MOVE:
Stahls' Appoints Marketing Manager


NEWS BRIEFS:
S&S Activewear Phases Out Eva, Americana


Join The Conversation
Catch up with Wearables staffers on social media to see our behind-the-scenes antics, get the latest news and trends, and be wowed by some impressive decorated apparel. Follow us, and let us know what's on your mind.

Instagram
@wearablesmagDistinctive custom monograms from @stitchesintimenc. Love that sparkle!#regram
Pinterest
Detail of Ornate letter. Pearl embroidery done by Larissa Borodich.
For free information on products advertised in Wearables magazine, click here: www.wearablesmag.com/freeinfo now!
Wearables Now and Wearables are trademarks of the Advertising Specialty Institute. You were sent this newsletter as a benefit of your ASI membership. Copyright 2016, ASI. All Rights Reserved.
If you'd like us to send Wearables Now FREE to anyone else at your company (or to your off-site sales reps), go to www.asicentral.com/newsletters and complete the online form.
Interested in advertising in Wearables Now? Send an email to rdavid@asicentral.com
Click here to subscribe to Wearables™ magazine. The publisher has a right to refuse subscriptions to non-qualified subscribers.
SPONSORED BY