| | |
| --- | --- |
| promotional products • incentives • corporate gifts • meetings • events | Volume 118 / January 20, 2016 |
Click here to see other new and creative promotional products
SPONSORED BY



| | |
| --- | --- |
| | PRODUCT SPOTLIGHT |
| | |
| | PRODUCT SPOTLIGHT |
The Psychology of Rewarding VIPs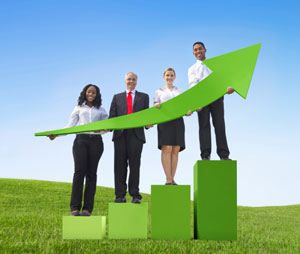 Who are the real VIPs in your organization? The answer is simple: Your highest performing salespeople and those loyal customers who consistently buy your products. It makes sense to reward these contributors, but typical gifts aren't enough. To find what really works, you need to use VIP psychology. Take the advice featured here from two experts.
Rewarding Sales VIPs: Dr. Steven Hunt, a trained psychologist and VP of customer research at Success Factors, says that when rewarding top reps, it's important to make a distinction. "Your top salespeople sell up to 400% more product than anyone else, and they can make or break a quarter," says Hunt. "Think of it in sports terms: LeBron James isn't just a little bit better than other basketball players, he's a whole lot better."
Hunt advises dividing salespeople into three groups before forming reward systems: Group 1 consists of those salespeople to whom monetary rewards are the main motivators, though Hunt says that money isn't the only motivating factor. "Reward them by removing distractions that slow their output," Hunt says. For example, offer to have an assistant help them with paperwork, and allow them to team with other high performers.
Group 2 reps care deeply about customer success. "You've got to watch it with Group 2," Hunt says, "because they're so customer oriented, they may decide to follow an account by leaving your company." He suggests keeping them happy by rewarding them with more leeway in developing and maintaining customer relationships and breaking up existing sales structures to allow them more customer involvement and more autonomy.
Group 3 consists of salespeople who are product motivated. Reward this group by asking for their opinions and input on products and services, advises Hunt. You can provide them with additional high-level product information to help them sell.
Incentive product ideas for top reps:
Group 1 – Consider high tech incentives that make this group's life easier such as electronic planners or miniature video projectors that can be used to amplify sales demos.
Group 2 – Offer this group items branded with company logos that they can pass on to their best customers such as pen sets and desk accessories.
Group 3 – Product-related incentives, such as miniature product mockups or USB drives loaded with product info that they can pass on to customers, work for this group.
Rewarding Customer VIPs: Julie Cottineau, founder and CEO of BrandTwist, says when it comes to the psychology of rewarding your most loyal customers, you need to use rewards that will make them want to come back to you again and again. "Today's customers are interested in more than just discount points," she says. "We're dealing with millennials now. To reward them, you need to shift the focus away from transactional rewards that can be easily duplicated by your competitors and move to a reward relationship that offers both access and recognition."
One way to do this is to use social media to encourage top customers to tell the story of their relationship with you and your brand. That step alone is enough to promote good interactions with your most loyal customers. "You can deepen these relationships by offering special access rewards such as VIP treatment at a top restaurant or admission to an anticipated event," Cottineau says. "A big part of the customer reward process is acknowledgment. Rewards should tell the customer, 'I hear you, I appreciate you and I thank you.'"
Cottineau cites the following reward programs as examples: Urban Outfitters' loyal customers received reward points when they utilized an Urban Outfitters app to upload photos of their use of the store's merchandise. This program synced with users' social media networks, and customers were able to exchange points for unique rewards such as designing their own Urban Outfitters' outfit or holding their own fashion show at a local Urban Outfitters' store.
Foggy Bottom Grocery (FoBoGro) rewarded loyal customers by allowing them to invent their own sandwich and put it on the FoBoGro menu for a week. Cottineau notes that this program reached millennials by using Twitter as a key social media channel.
A Nike campaign encouraged customers to complete "Missions" such as running, skateboarding or attending a dance class. They then shared their event photos on Facebook to earn points for each completed Mission. Points could be exchanged for access to sporting events or for Nike merchandise. Cottineau says the program did a good job of integrating the product into the customer loyalty experience.
Incentive product ideas for loyal customers:
Imprinted calendars with monthly coupons that can be used for unique customer rewards
Handy LED flashlights, umbrellas and first-aid kits emblazoned with company logos
Logoed power banks that can be used to power customers' cellphones
VIDEO

THE JOE SHOW reveals some of the latest products and promotional ideas available in the market today. Click here to see a brand-new edition of The Joe Show.






Raising Awareness for Newborns
When is a T-shirt more than a T-shirt? When it builds awareness for a special cause. That's the role specially designed T-shirts play each year at an annual softball game to raise awareness for The Asher James Heart Disease & Thrombosis Foundation.
Jennifer DeBouver founded the foundation, which raises awareness about blood clots in small children, after losing a baby girl before childbirth, and then losing a boy, Asher, six weeks after he was born due to a congenital heart disease called Aortic Stenosis. "After he passed away, the doctor told us there weren't any foundations or much research to support blood clots in children," DeBouver says.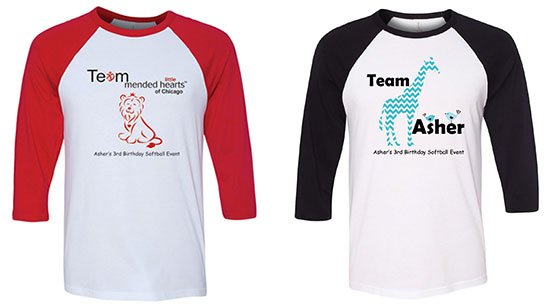 Since Asher passed away in October of 2012, DeBouver has partnered with Mended Little Hearts, an organization that supports families with children with congenital heart defects, and has held an annual softball game between the two organizations on Asher's birthday.
Prior to his birth, Asher had had a baseball-themed baby shower which inspired DeBouver to hold the softball game in his honor. Working with a distributor partner, DeBouver created the theme, "Lions, Giraffes, Softballs, Oh My!" and tested three different designs for the event's T-shirts on Facebook. All three designs included two little birds to represent the children DeBouver had lost. The Mended Hearts' T-shirt featured a lion, and the Asher James Foundation shirts featured a giraffe, which DeBouver has always associated with her son.
The winning design was featured on the T-shirt at the softball game (held in October at a park in Schaumburg, IL), and DeBouver said they were a big hit. The event raised hundreds of dollars for DeBouver's foundation, and, most importantly, continues to raise awareness for the cause. "If this little T-shirt can make one person aware of our foundation, I've done my job," DeBouver says.
The 20oz. Viking Tumbler is a double-wall vacuum stainless steel tumbler with copper lining. Featuring a press-in lid, it keeps liquid hot for over 4 hours and liquid stays cold for over 8 hours.
Pricing includes a one color/location Screen Print on X-Small T-Shirt. Pricing expires 3/31/16.
Stress Relievers
We all need to release steam every once in a while, and the products shown here will help relieve stress and produce a calming effect. For more information, contact your distributor partner today.
Be Happy Add some fun to your upcoming marketing campaign with this round fabric stress ball. Can be personalized to fit any company or cause. Product is safety tested. Not intended for children under 3 years old or for pets. asi/36730
Squeezable Customers will want to cuddle up to your brand with this bear-shaped stress reliever. A fun way to promote a hospital, child care center, etc., Handcrafted and printed. Not intended for pets or small children. asi/68507
Relax Turn off the computer and phone and unwind with a stress-relieving coloring book for adults featuring patterns of beautiful art. Ideal for hospitals, senior centers, coffee houses, insurance firms and more. asi/45815
For the Kids My Trip to the Hospital 16-page coloring book tells a story of a little boy who falls and makes a trip to the emergency room. Book is CPSIA compliant. Imprint a message or logo to the cover. asi/74400
Unwind Get those kinks out of your neck with this star-shaped massager that feels like a real hand. A truly feel-good promotion. Price includes a one-color direct imprint. asi/31516
Good Scents Set the mood with this aromatherapy candle and feel stress melt away. Comes in an 18-oz. apothecary glass jar with lid and choice of scents. Perfect for use during massage therapy or yoga sessions. asi/66224
marketing calendar ••• april 2016
April is all about fun. National Humor Month is ideal for running a lighthearted promotion while broadcasting lots of extra zaniness on social media – ie., funny pic of the day. It's also Stress Awareness Month, and as everyone knows, humor is an awesome way to combat stress. For something current, consider using branded adult coloring books as the next stress relieving product you give to employees and customers.
Besides pranking co-workers on April Fools' Day, 1, keep the yuks going during Laugh At Work Week, 1-7, an optimum occasion to run fun events for clients and employees. On the 12th it's Walk on Your Wild Side Day, a time when people are encouraged to do wacky things like going to work in a gorilla costume. International Moment of Laughter Day, 14, is perfect for doing something on Twitter, YouTube or Facebook to make people laugh.
For something different, on National High Five Day, 21, visit clients and high five them as a sign of your appreciation for their business. Bring along some logoed goods as a leave-behind gift. April 22 is Earth Day, a time for companies to pledge devotion to the environment by going green. Kids, too, can be encouraged in a fun way to partake in eco-friendly activities. Finally, cut a rug on National Dance Day, 23, by supporting a local school and sponsoring a dance for the students. Light-up products with your logo and the school's mascot will be a hit.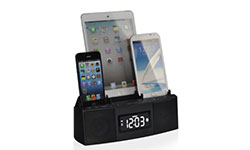 Easy-Doks 3 Device Charger Bluetooth Speaker Alarm Clock Radio Holder. Check out our amazing charging stations that fits everyone's needs. Great gift idea for birthdays and holidays. asi/51511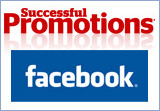 Win $100 & Gain Access to Great Ideas
Sign up now and enjoy The Joe Show, where our very own Joe Haley features cool new promotional product ideas. Access case studies in every industry that showcase the hottest new marketing campaigns. You can even submit your own case studies and be eligible to win a $100 MasterCard gift card. Plus, network with other businesspeople looking to pump up their marketing efforts. Click here to get started today.

Tell Us How Promo Products Worked For You
We want to hear your success stories on how promotional products played a pivotal role in your business strategy. Do you have a new employee welcome gift program? Have you used promo items in an awareness campaign, product launch or charity event? Let us know and we'll feature your case study in the Successful Promotions newsletter, and you'll also be eligible to win a $100 Visa gift card. Send an email to jchaykin@asicentral.com with a brief description of your case study, and we'll contact you for further details.


Successful Promotions® is a trademark of the Advertising Specialty Institute. Copyright 2016, ASI. All Rights Reserved.
Advertising Specialty Institute®, 4800 Street Road, Trevose, PA 19053