NEWS STORIES


Counselor Names Johansson Person of the Year
At a black-tie ceremony in Chicago, Counselor magazine named Henrik Johansson, CEO of Top 40 distributor Boundless (asi/143717), as its 2017 Person of the Year. Johansson was honored as an industry innovator, who has elevated his firm's brand with its forward-looking technology platform and merger with web-driven consumer products company Zazzle. Johansson has led Boundless to 12 consecutive years of growth, and in 2016 alone, the distributor generated North American promotional product sales of $82 million, an 18% year-over-year gain. WATCH THE INTERVIEW




Counselor Award Winners Honored
In addition to the Person of the Year announcement at this year's Counselor Awards ceremony at Morgan Manufacturing in Chicago, Counselor also named winners of 10 other awards.





SPONSORED CONTENT
3 Successful Point-of-Purchase Campaigns Using Logo Mats
Retail stores use point-of-purchase items to generate customer interest and promote product sales. Learn about three types of stores that use point-of-purchase floor mats for advertising (and safety), making an even more positive impression on customers. (Sneak peek: One is convenience stores.)




John Inspires & Entertains at Chicago Keynote
In a fast-moving presentation filled with photos, videos, sound effects and funky music, Shark Tank host and FUBU founder Daymond John delighted the standing-room-only crowd at ASI Chicago with humor, poignant personal stories, and insights on how to succeed in business and life.




The Joe Show: Hot Products From ASI Chicago
ASI Product Editor Joe Haley scoured the floor at ASI Chicago for hot new products this week. He found enough awesome items to fill two videos. A light-up fidget spinner with a techy twist, keychains made from repurposed cork, a sock you can color, and a retractable badge holder are just some of the incredible products Joe found.






ADVERTISEMENT





ADVERTISEMENT

TOP
ADVERTISEMENT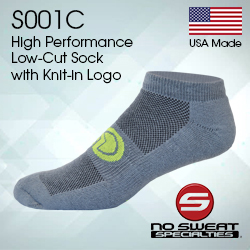 Mastering Markets: Education & Healthcare
Distributor and sales trainer Danny Friedman told Education Day attendees at ASI Chicago that specializing in niches and markets is one of the fastest ways to grow business in the promotional products industry. In his session called "Mastering Markets," Friedman offered tips for selling into the promo industry's two largest sectors.

TOP
ADVERTISEMENT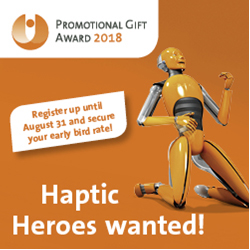 Smile, It's Good for You: State-Pride Sneakers
The promotional products business is full of energy, creativity and fun. Sometimes, we all need a reminder of that, especially on more trying days. To stir smiles around the industry, Counselor will periodically run the "Smile, It's Good for You" section in PromoGram. In this edition, we spotlight an attention-grabbing, Americana-fueled promotional campaign for footwear from Adidas. The sportswear maker had female artists create one-of-a-kind designs on sneakers that represent each of the 50 states. The results are impressive.

TOP
Be More Positive, Be More Successful
On Education Day at ASI Chicago, motivational speaker Gary Michels delivered a range of simple but effective mental strategies professionals can use to power greater success during a session called "Turn It Up a Notch: Get in the Millionaire Mindset."

TOP
LinkedIn: Turning Cold Calls Into Warm Calls
Attendees of Amanda Johns Vaden's ASI Chicago Education Day session learned effective strategies for using free services on social media to connect with new potential clients.

TOP
In the News
BCH Unique (asi/37700) is launching a new bilingual website to better serve its clientele, which is composed mainly of promotional products distributors in Canada and the USA. For more information, visit www.bchunique.com.
Click here to read more July industry news.

TOP
People on the Move
Inkwell Global Marketing (asi/231120) has promoted Matthew Kenney to vice president of sales operations and Richard Bracken to vice president of business development. ​

Click here to see more July personnel moves.

TOP

Industry Intern Program Soars
ASI's 2017 industry-wide summer internship program kicks off with 166 interns from 125 promotional products companies.
Find out more.

Free, New ESP Specials Available
Distributors can now view and order over 11,500 bargains from more than 150 suppliers, thanks to ESP Specials.
Find out more.
TOP

THE ASI SHOW

FIND UNIQUE PRODUCTS AND MEET TOP SUPPLIERS
The ASI Roadshow has a convenient 4-hour schedule which is the perfect opportunity to get a group of your co-workers together to source the hottest products from 4 and 5 star suppliers. Plus, all distributors are invited to attend for FREE!

Register by clicking the city of your choice!

At the ASI Roadshow you'll see top suppliers who are eager to showcase their new products, best sellers and discuss client projects with you in an intimate tabletop setting.

Follow ASI Show on Twitter, Instagram and Facebook for the latest ASI Roadshow updates, pictures, and event news. Be sure to use the hashtag #ASIRoadshow with all of your social media posts! Also, remember to join our LinkedIn group.