| | |
| --- | --- |
| | |
MESSAGE FROM MICHELE
Welcome to the latest installment of ASI's e-newsletter for the Canadian ad specialty market, Promogram Canada.

Please don't hesitate to email me directly with any news pertaining to your company, such as mergers and acquisitions, new hires, awards and accolades received, creative client promotions or product launches.

You can reach me directly at (215) 953-3323 or mbell@asicentral.com.
Keep up on all the latest industry news out of Canada and join the conversation by "Liking" us on Facebook.
Get started at www.facebook.com/asicanada.

| | |
| --- | --- |
| | ADVERTISEMENT |
| | |
BrandAlliance Partners with Commercial Marketing
Top 40 distributor BrandAlliance (asi/145177) announces that it will partner with Commercial Marketing (asi/165945), furthering the company's expansion in Toronto. The partnership becomes official on May 1, 2015, and as a result, BrandAlliance's Vaughn, ON office will almost double in regional size.
"This industry has been wonderful to us," said Victor Arluk, president of Commercial Marketing. "The partnership of Commercial Marketing and BrandAlliance, with its industry-leading arsenal of resources and talent, will work perfectly in continuing growth and expansion for our team and our valued clients."
Commercial Marketing, a promotional marketing presence in Toronto for almost 30 years, offers a strong sales team, top-notch clients, esteemed senior account managers and core values in tandem with those at BrandAlliance.
"I have always held Victor Arluk and Commercial Marketing in very high regard and have admired their achievements as well as exceptional standards," says Marc Roy, CEO of BrandAlliance. "By combining their talent with our combination of unique resources that include leading in-house technology, a 60,000 square foot logistics/distribution center in Waterloo and 10 regional offices throughout North America, we are creating tremendous value for our new team mates and, most notably, their clients." For more information, go to www.brandalliance.com.
American Apparel Begins Layoffs; Charney Aims For Reinstatement
Counselor Top 40 supplier American Apparel (asi/35297) announced that it will be laying off about 180 employees, which will impact about 1.8% of the company's 10,000 worldwide employees. Paula Schneider, American Apparel's new CEO, told The New York Times that the cuts are part of the company's efforts to turn around its profitability.
"This is a very sad day," Schneider said. "It's very challenging to go down this route. But we have to conduct business differently in order to survive and to thrive. If we continued down the same path, we'd get the same results."
While American Apparel says it hasn't turned a net profit since 2009, sources close to the company told Counselor this week that it has achieved positive EBITDA every year except one since 2009. However, the job cuts do come at a tumultuous time for the trendy apparel retailer and wholesaler. Just this week, the company's founder and former CEO, Dov Charney, a native of Canada, said he plans to sue American Apparel for upwards of $40 million in damages. He was fired from the company in December amid allegations of misconduct, but Charney has vehemently denied those allegations and is now seeking nearly $6 million in severance, $1.3 million in unpaid vacation days, at least $10 million for emotional distress and 13 million shares of American Apparel, according to a letter from his attorney Keith Fink. Further, American Apparel recently disclosed that the Securities & Exchange Commission has opened an investigation into the circumstances surrounding Charney's firing from the company.
American Apparel said that it suspended Charney in June and then officially fired him in December following an independent investigation into his actions as CEO. However, Charney and his lawyers contend that the investigation was a sham and was just part of a plot to get him fired. "The board's investigation into Mr. Charney's suitability to be reinstated as CEO or an employee of the company was a complete sham," Charney's lawyer wrote in a letter dated December 22. "The board delegated the running of the investigation to the same lawyers who made the initial recommendation to fire Mr. Charney in June. The sole purpose of the investigation was to justify the initial termination decision, which was completely groundless. The board denied Mr. Charney any reasonable opportunity to respond to the so-called charges against him or to test the facts upon which the charges were based."
Now, Charney says he's on a mission to regain control of American Apparel. "I've had a minute being on the outside to re-strategize how I want to take the company, you know, control of the company again, and I intend to," Charney told ABC News'20/20 show this week.
In a bright spot for American Apparel, the company recently reported to Counselor that its 2014 North American ad specialty sales were $105 million, a year-over-year increase of about 6%. On its Top 40 list, Counselor currently ranks American Apparel as the 14th-largest supplier in the industry.
Polyconcept Announces New CEO; Bernstein Retires
As first reported this week in a Breaking News Alert, Top 40 supplier Polyconcept, the largest global supplier of promotional products, has announced that Michael Bernstein has stepped down as the company's CEO.
Gene Colleran, formerly the CEO of Griffon Home and Building Products, a $900 million global division within the publicly-held Griffon Corp., will take over full responsibilities for the organization, which includes Polyconcept North America (PCNA), PFConcept and Polyconcept International Markets (PCIM). The appointment is effective immediately.
"We're fortunate to be able to make this transition on our own terms from a position of strength," said Bernstein, a past Counselor International Person of the Year award winner. "We're growing and healthy with an exciting future ahead. After 10 years at Polyconcept, I'm personally ready to step aside and welcome Gene as our next group leader to continue our positive momentum. He has a proven track record of success and brings a diverse set of experience to our organization. I'm confident that his vision, leadership and expertise will contribute to our continued success."
Bernstein, who actively sought and interviewed candidates to be his successor, told Counselor in an exclusive interview that he felt as though the time was right to leave. "The board asked me to take on the CEO role three years ago in the midst of the European Crisis, which was creating many challenges for Polyconcept," he said. "In the last three years, we've successfully repositioned our European business to be profitably growing again and quite healthy. We've also divested a number of non-core businesses while investing in new initiatives and technologies that will drive our core supplier business into the future. Additionally, I've worked to recruit some great new leaders into the company to ensure that our success will continue for years to come. With these accomplishments behind me, I'm ready to let some new blood and energy take us forward."
David Nicholson, Counselor's 2014 Person of the Year, remains the head of PCNA as its president. "My role will remain very much consistent with my responsibilities as they were under Michael as CEO," Nicholson told Counselor. "We have a number of exciting initiatives underway – from our Trimark apparel expansion to the recent HumphreyLine acquisition to making significant investments in our digital capabilities and technology platforms. My focus will remain very much on driving these forward and building on our successful distributor relationships in the U.S. and Canada."
Nicholson also noted that there are no other changes planned within the PCNA leadership team. "We have a passionate, experienced team with a well-defined strategy in place. Our objective of building a better and stronger PCNA hasn't changed, and I'm looking forward to working with Gene to realize that vision," he said.
Colleran, who prior to Griffon held various leadership positions at Newell Rubbermaid and who will now be based in Pittsburgh, told Counselor that as a newcomer to the industry, his immediate focus will be to gain a deeper understanding of the market, its customers and the business. "I'm in the enviable position of inheriting a well-positioned, healthy company with a strong management team," Colleran said. "Under Michael's leadership, Polyconcept has undertaken a number of positive changes and has established itself as a global leader. My goals for Polyconcept are quite simple – to build upon its positive momentum today, to ensure it has the resources needed for future growth, and to support the team in realizing our vision."
Bernstein – who started at Leed's, the company his father co-founded, in 1992 – will pursue interests completely outside of the industry, but will remain on Polyconcept's executive board of directors. "I'm an active investor through my family office that I established with my father and brother in 2004," he said. "In addition to my board responsibilities at Polyconcept, I'll be focusing my energies on some of our investments, as well as doing more nonprofit and other board work."
PCNA ranks third on Counselor's Top 40 list of the largest suppliers in the North American ad specialty industry. The company reported to Counselor recently that its revenues for 2014 totaled $526.1 million, an 11.4% increase over 2013.
Superex Launches Custom Kit Configurator, Maintains Current Pricing Through Summer
Superex Promotional Products (asi/90231) now offers the Custom Kit Configurator at the company's website that allows distributors to assemble "Build-Your-Own" kits of promotional products. Customers first select a bag style and the items that will fill it, while the Configurator provides an approximate cost as changes are made to the order. Once the bag is constructed, Superex will confirm pricing, inventory availability and production time. Virtual samples will also be available.

In addition, Superex has announced that it will keep current pricing through September 2015, despite rising manufacturing costs and a falling Canadian dollar. The company will release a Spring/Summer 2015 brochure that indicates which products will carry a price increase in September, as well as the future September price grid. For more information, visit www.superex.com.
Brother Celebrates 10 Years of DTG Printers with Special Offer
Brother International Corporation (asi/12600) celebrates 10 years of its DTG product line with a special limited-time instant rebate on its GT-3 Series DTG printers, available now through July 31, 2015, on all new units purchased in the U.S. and Canada.
"We're celebrating this truly amazing decade with our current and potential Brother DTG customers," says Peter Holland, vice president of the Industrial Products Division at Brother. "This exceptional offer will provide current customers with the ability to add a new DTG to their facility for even more productivity and will also provide potential customers with the opportunity to explore the game-changing market of direct-to-garment printing." Visit www.brotherdtg.com for more details.

ADVERTISEMENT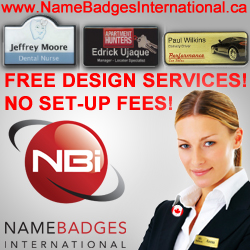 Survey: Global Entrepreneurs Upbeat
Entrepreneurs throughout the world are keen to hire and they're optimistic about the potential for revenue gains. That's according to the 2015 Global Entrepreneur Indicator, which surveyed leading business leaders in 46 countries.
Recently released, the survey revealed that 56% of worldwide business owners increased full-time staffing levels in the last six months, while 66% expect to hire more full-timers over the next half-year. The U.S. was ahead of the global pack. In the states, 58% of owners added full-timers in the last six months, and 72% anticipate more full-time hiring over the ensuing six.
"Made-in-Canada goods are staking a claim in the global apparel marketplace, in an echo of America's successful reshoring efforts," says Kathy Cheng, President of Redwood Classics Apparel (asi/81627). "In anticipation of continued demand, we're currently adding additional skilled textile craftspeople to our production team. We also expect to see growth in our non-production headcount in the near future."
Entrepreneurs also sounded upbeat notes about revenue. Globally, 67% reported that revenue increased in the last six months. In the U.S., 70% reported a revenue rise during the same span. Encouragingly, 82% of global entrepreneurs predict revenue gains over the next half-year. Meanwhile, 86% of U.S. owners anticipate gains during that period.
When gauging economic outlook, 83% of entrepreneurs globally expect their country's current economic environment to improve or stay the same. Regionally, South Asia (99%), U.S. (93%) and Europe/Middle East (78%) lead all regions followed by Asia Pacific (73%), Latin America/Caribbean (69%) and Canada (60%).
To some ad specialty companies, it's no surprise that Canada is the least optimistic region studied. "I was quite optimistic about 2015 heading into the New Year," says Mark Eckebrecht, president of Advertech Group Ltd. (asi/109575). "However, we're off to a very slow first quarter and are actually about 20% off the same period last year in sales with no sign of improvement just yet in April. Most likely, it's because the Canadian dollar has dropped significantly against the U.S. dollar, and a terrible winter keeps extending itself and delaying our usual spring rush."
It's not just the falling Canadian dollar that is currently affecting business growth. "Oil is our largest export commodity, and it has also taken a beating in light of record low prices for it," says Alex Morin, vice president of sales & marketing at Debco (asi/48885). "This survey shows that we're fearful of which direction our economy will take. Debco offers value-conscious solutions to those feeling the sting of a weakened dollar, so our business is still in growth mode, and we'll be hiring more full-time employees across several departments. Interestingly, despite having a few positions available right now, finding qualified applicants has been a challenge. "
The Global Entrepreneur Indicator is a biannual survey conducted by the Entrepreneurs' Organization, a peer-to-peer network with 144 chapters globally. The Indicator's results were based on responses from 5,868 business owners from around the world.
ADVERTISEMENT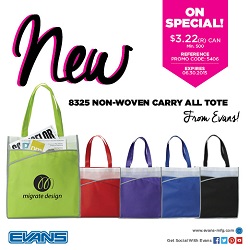 2015 Best Places to Work Nominations Now Open
For the eighth year in a row, Counselor is setting out to identify the industry companies that employees simply love to work for. These are the distributors and suppliers that have a loyal work force and that provide a work environment which employees want to go to every morning.
Counselor will be unveiling its annual Best Places to Work list later this year at the third annual Best Places to Work Conference in September – it will undoubtedly include an elite list of industry companies. Do you want your company to be considered? Getting involved is easy – and it's completely free to participate. The only necessary qualification is that a company has at least 10 employees.
To nominate your company, or any others in the market that you think deserve to be recognized, simply click here. Also, there's no risk to participating. Only the honorees – those companies with the best scores from the survey – will be published in Counselor.
So, don't delay. Click here to register your company to be considered for one of the most exclusive lists in the ad specialty market: Counselor's Best Places to Work.
Counselor Ad Awards – We Need Your Vote!
The finalists have been chosen for the Counselor Ad Awards. Now, all we need is your input. Please click here to vote in the Best Ads categories for Counselor, Email Express, ESP, catalogs and Advantages. You can select up to three per category; limit of one ballot per person, please.
The ballot will be available for a limited time only, so vote now. Thanks for your help!


| | |
| --- | --- |
| | IN THE NEWS |
Raman Agarwal Named to Canadian Immigrant Finalist List
Akran Marketing (asi/522788) announces that President and CEO Raman Agarwal has been named to the list of finalists for the RBC Top 25 Canadian Immigrant Awards for 2015. Agarwal, who immigrated to the United States from India in 1980, was chosen as one of 75 finalists from over 600 nominees. The Top 25 will be determined through online voting from now through May 15, and the final ranking will be announced in June.
The annual Top 25 Canadian Immigrant Awards have been awarded since 2009 by Canadian Immigrant magazine in partnership with RBC Royal Bank. This year's 75 finalists were chosen by a panel of judges from the editorial staff of Canadian Immigrant magazine and immigrant leaders in the community. Online voting can be found here.


| | |
| --- | --- |
| | PEOPLE ON THE MOVE |
Ecorite Welcomes New Multi-Line Representation
Ecorite (asi/51654) has appointed new representation in the following territories:

Gemline Appoints Agence Nordiq
Gemline (asi/56070) welcomes Agence Nordiq Inc. as its new multi-line rep agency in the Montreal/Quebec territory:
David Kettlewell for Laval, Laurentians, Western and Northern Quebec: david@nordiq.ca
Kevin Reiber for Montreal, South Shore, Eastern Townships and Central Quebec: kevin@nordiq.ca
Marc-André Jomphe for the Greater Quebec area, Lac St-Jean and Eastern Quebec: m-a@nordiq.ca
Stahls' Canada Hires Jessica Hoyle
Stahls' Canada has hired Jessica Hoyle as a sales representative for the South West Ontario region. She brings extensive knowledge and experience in heat-printing to the role and will be based out of the company's Concord, ON, office. Contact Jessica Hoyle at jessica.hoyle@stahlscanada.com.
FIEL Welcomes New Sales Rep
FIEL-Fairdeal Import & Export Ltd. (asi/53509) welcomes Alan Paleczny of Alan Paleczny Sales as the company's new multi-line sales rep for the Southwestern Ontario region.
"It is a pleasure to be working alongside the FIEL team," said Alan Paleczny, who brings over 15 years of industry experience to the position. "It will be an excellent opportunity to introduce the company to the work we multi-line representatives do."
Contact Alan Paleczny at alanpaleczny@rogers.com, Munira Kasamali at munira@fiel.com and Asif Bandeali at asif@fiel.com for more information.


| | |
| --- | --- |
| | SHOW NEWS |
OUR BUSINESS IS HELPING YOUR BUSINESS GROW AT ASI SHOW® NEW YORK
ASI Show New York, May 5-6, at the North Hall of the Javits Center, is timed perfectly for you to discover items that didn't debut early in the sales year. This boutique experience for those serious about doing business is the perfect place to connect one-on-one with innovative suppliers who want to help you grow your ad specialty business.

What's new in 2015?
Meet NEW Suppliers: Meet with nearly 200 suppliers, including 25 NEW to New York and 96 who were not at Expo East
Find NEW Items: Be there for the debut of products for the summer, like items for weddings and real estate
Attend NEW Workshops: Benefit from Power Sessions right on the show floor from 4 unique tracks – Get Started, Get Selling, Get Noticed, and Get Schooled in ESP
Network at NEW Events: Grow your professional network during fun events, like the NEW Networking Clubs and the ASI Canada Reception
Grow during a NEW Keynote: Learn to build your business using innovation, branding, leadership and guts with Barbara Corcoran, star of Shark Tank
ASI members attend for FREE when you register using promo code PROMOGRAM at www.asishow.com.
Follow ASI Show on Twitter and Instagram, and like us on Facebook.
ASI Canada® is a trademark of the Advertising Specialty Institute. You were sent this newsletter as a benefit of your ASI membership. Copyright 2015, ASI. All Rights Reserved.
Interested in advertising in ASI Canada? Send an email to ekoehler@asicentral.com
Click here to subscribe to ASI Canada. You must be a member of ASI to subscribe to this publication. The publisher has a right to refuse subscriptions to non-members.
To subscribe to ASICanada e-newsletter, please click here.
Advertising Specialty Institute®, 4800 Street Road, Trevose, PA 19053